Chinese vacation rental platform Tujia.com held a meeting with analysts and investors last week, which revealed the extent to which the sector is growing in China.
The statement talks specifically about "house-sharing", suggesting that some of the growth is coming from people using the site for rentals as well as vacations.
It said at the meeting that in June this year business was 350% ahead of the same month in 2016.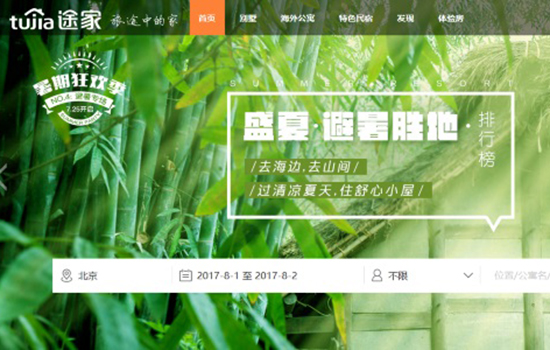 However Analysys data revealed at the event said that the market has been growing by 60% over the past three years and that in 2017 transaction volumes are expected to be more than RMB 12 billion (USD 1.8 billion).
Tujia said at the meeting that "the amount of online housing resources it has in Japan is expected to outnumber overseas competitor brands in 2018."
Read Original Article