The airline industry is at an interesting crossroads, and recently has been in the press more than ever before, not always for the right reasons.
The incidents resulting in negative customer experiences are avoidable. Airline companies have access to digital innovations that will enable them to deliver a much better customer experience.
A positive experience is something customers want – and are willing to spend money on. 86 percent of consumers are willing to pay more for an upgraded experience and 55 percent are willing to pay for a guaranteed good experience. The time is now for airlines to use new technologies to improve the overall experience and increase efficiency for travelers.
Some innovations have already been made. For example, Lufthansa Airlines is working to make the experience of flying mirror a high-tech conference room. But there's still so much work that can be done. By leveraging technology trends that are shaping the digital economy – Internet of Things, blockchain, augmented reality, cloud computing – the airline industry has a prime opportunity to reshape their business.
​The Internet of Things (IoT)
According to Gartner, by 2020 there will be 5 billion connected things in use; according to SITA 68% of airlines will have implemented IoT projects by 2019. This presents a massive opportunity for the airline industry to take advantage of IoT to improve operational efficiency and personalization for customers and employees alike.
For example, something as simple as applying IoT technology to assist with the check-in process or to help track baggage and cargo packages could improve a process that is rather outdated.
IoT could also help improve the communication with flight attendants and passengers.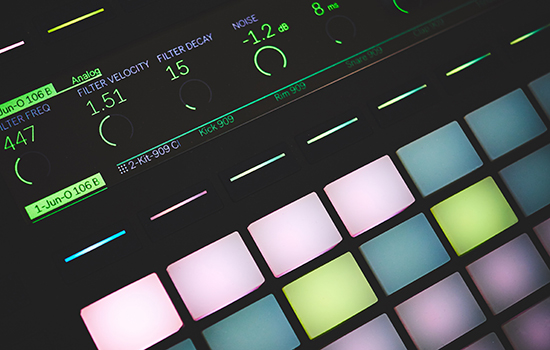 Blockchain
We hear a lot about blockchain technology and how it presents an opportunity for currency to be transferred quickly. What's attractive about blockchain in relation to travel is that it can be managed universally on a global scale, allowing support and loyalty programs to be handled no matter where you are located or what form of money you traditionally pay with.

Instead of having to wait an extended period of time for points to be usable, bitcoin currency would allow customers to access loyalty points quickly and efficiently. Customers would ideally be able to use points from different services together through a network fueled by blockchain technology.
Another benefit of using blockchain technology is that it is a secure way to exchange money. Since passenger information is sensitive, using bitcoin could help secure that data. With the right security processes in-place, bitcoin could provide a way to prevent data breaches.
Augmented Reality (AR)
Imagine being on a long flight, but having the option to look at different beautiful scenes, instead of just the seat and tray table in front of you. Augmented reality (AR) has the potential to dramatically improve the in-flight travel experience.
AR helps passengers better visualize a destination rather than be immersed in a cabin for an extended period of time. Another way AR could be used is for better serving customers during the travel experience.
For example, flight attendants could wear AR headsets during travel. When a traveler is viewed through the AR lens, it would present the flight attendant with specific details, like beverage preferences or dietary restrictions. On a tactical level, it would also provide important information pertaining to connecting flights and gates that passengers need to get to.
Cloud Computing
Why legacy systems are still used by airlines has been a topic for many years. By running operations on outdated technology, this puts a large number of planes and airports at risk. For example, if one airport experiences a power outage, this can disrupt travel plans for thousands of people all over the country.
By migrating these back-end legacy systems to the cloud, airlines will have more effective IT management processes that improve productivity and cost effectiveness. The cloud allows for data to be accessed from any device, so it's much more accessible for both consumers and the entire airline industry.
Getting on board with digitalization
With new advancements in technology, the airline industry has a unique opportunity to connect with travelers in a variety of ways. These innovations in technology are allowing for new opportunities to optimize airline operations, increase traveler safety, and reduce maintenance time and costs.
The time is now for the airline industry to get on board with innovation and transform the travel experience to seize the lead in reinventing and digitizing their business.
Read Original Article