Online travel booking aggregator Kayak updated its Amazon Echo Alexa "skill" for its users to book a hotel room directly using the voice-activated digital assistant.
It's been a little over a year since Priceline-owned Kayak first launched its skill for Amazon Alexa. Previously, Kayak users could ask Alexa to search for flights, hotels and rental cars. But to complete and make purchase once a choice was made, users had to return to their desktop or mobile app.
"We continue to see incredible potential in NLP (natural language processing), specifically voice-search, as a tool for travelers to both plan and manage their trip. In combining our love for Alexa with what we've already learned from launching the Kayak skill," the company said in a blog post. "We decided that this was an awesome platform to take voice-enabled travel search to the next level."
Marriott's Voice Speaks Up
Hospitality brands across the spectrum have quickly gravitated to voice-activation as part of their wider move to keep pace with what travelers not only want and expect, but also as a way of surprising them with greater amenities.
Marriott has been particularly aggressive in experimenting with technologies that meet guests' needs for personalization, including the use of beacons and tablets in rooms to better connect and build loyalty with travelers who stay with them.
The rapid rise of Connected Intelligence and the digital voice assistants that provide direct answers to users' search queries and requests also calls into the question how people will use the apps.
Instead of pressing buttons on a virtual box on a smartphone, apps will be ever-present in the background of users' lives, ready act when a service is called upon or even anticipating what a consumer wants before they even ask for it.
That is something Marriott recognizes and wants to develop quickly, a representative for the hotel chain told GeoMarketing.
"Our CX (customer experience) Innovation team is exploring the breadth and potential of AI – from reasoning, knowledge, planning, learning, and natural language processing," the Marriott rep said.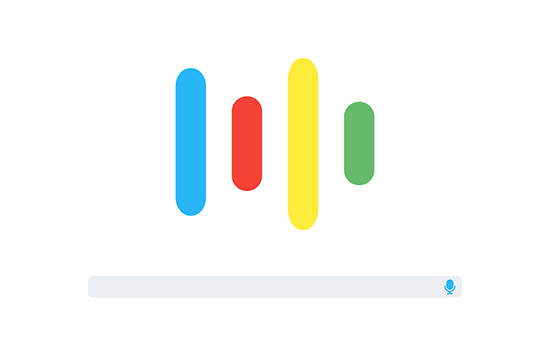 "We have early tests in market on natural language processing with digital assistants," the rep added. "For us, this is particularly interesting because our guests are quickly adopting this technology and intelligence in their lives today. For example, people use their phone to ask for directions, order products before you even know you need them or have translation easily available."
As for booking services through channels like Alexa, Marriott isn't going that far (yet, at least). At the moment, artificial intelligence agents like Alexa are strictly viewed as a complement to existing ways of providing guest services.
"For Marriott, we're excited to test what it means to bring the voice activated technology into the guest room so guests can request services, learn about the local area, and perform general informational tasks like asking for the weather or setting an alarm for the next morning," Marriott told us. "We are testing this capability at select W Hotels with Alexa, in partnership with Amazon."
Kayak's Priceline Alexa Extension
For Kayak, the use of Alexa to book rooms is part of its parent's wider plan to quickly establish itself on the Amazon platform as it faces increased competition from the likes of Google.
Last month, its Priceline-owned sibling, restaurant reservation platform OpenTable, added a new Alexa skill within the screen version of the voice-activated Connected Intelligence device, the Amazon Echo Show, so users can get a look at the restaurant reservations they make.
The influence of voice-activation and connected intelligence is already threatening to up-end traditional advertising and even calls into question the value of a website, as Birchbox CEO Katia Beauchamp has opined.
Kayak CEO and co-founder Steve Hafner echoed Beauchamp's view in an interview last spring with Forbes, when he noted that "If you are a younger Millennial or even generation X, you are constantly talking to your device. That is your go-to behavior. It is not your go-to behavior to fire up your laptop and go to Safari. It seems antiquated, right?"
Hafner sees Kayak's mission as getting ahead of the demographic shift that is underway.
"What we are trying to do is offer our services to consumers regardless of how they want to access their search," Hafner said. Do they want to use voice or chat box or text? Do they want to use an app or do they want to have a point and click browser experience?
"The voice and the chat box stuff is hard to do well and full of options but once you get used to that form of communication, you are unlikely to go back," Hafner continued. "That's why we are eager to lead the pack and are investing heavily in AI or artificial intelligence."
As for how Kayak users can experience the new Alexa skill, Once an account is linked with Amazon voice assistant, a person can say things like: "Alexa, ask KAYAK to book me a hotel room in Boston." Alexa will then offer a "bookable option" and use the person's Kayak account to confirm the reservation.
While the "booking" skill might seem beyond Kayak's purview as a travel search engine that aggregate fares and fees for flights, rental cars, and hotels, the actual booking transaction takes place with one of its partners, which currently includes sibling Booking.com and parent Priceline.
Read Original Article