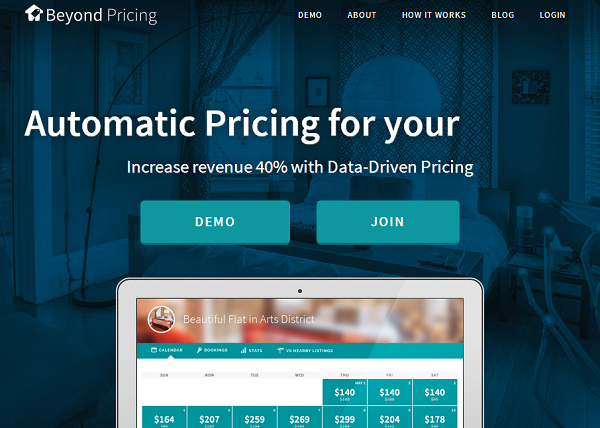 Vacation rental tech specialist Beyond Pricing has acquired Smart Host, which provides pricing intelligence to rental home owners.
Beyond Pricing is combining technology from Smart Host to its existing system so that hosts can see "Nearby Listings."
Beyond Pricing launched in the middle of 2014 and received seed funding of $1.5 million in early 2015.
It has claimed a number of milestones since launch including managing $10 million in Airbnb bookings. It also says it has boosted revenue for hosts from 10 to 40%.
Read original article