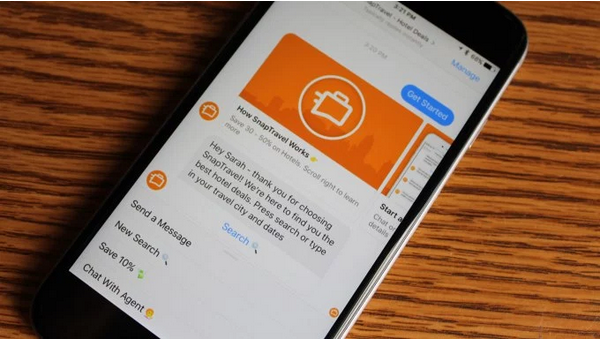 Photo Credit: Techcrunch
Chatbots – automated bots that let you interact with a service or brand via messaging apps or SMS – haven't yet become breakout hits, as a group. But that hasn't stopped investors from pouring in $8 million into a hotel booking startup called SnapTravel, which lets users find and book rooms via SMS texts and Facebook Messenger.
The $8 million Series A round was led by iNovia Capital, a backer of Luxury Retreats which just exited to Airbnb for around $200 million. The round also included participation from seed round investors Lightbank, Bee Partners, and Hedgewood, along with strategic investor and Expedia board member Peter Kern, among others.
SnapTravel's human agents effectively operate as modern-day travel agents. They'll call hotels for you, as needed, and even phone to confirm your check-in and attempt to negotiate a free upgrade on your behalf.
The company believes that chatbots hold potential – especially in the case of Facebook Messenger, in terms of reach. (Messenger topped 1.2 billion monthly users worldwide in April, for example.) SnapTravel doesn't need to get anyone to download its app in order to work.
It eventually wants to reach users worldwide through other platforms, as well, like WeChat and Line.
Read original article