Qantas has launched its Concierge bot service in North America, UK and Hong Kong, after successful trials in Australia.
The new Facebook Messenger bot gives customers personalized travel inspiration.
The carrier plans to extend the Concierge bot to customer service as an extension of the service it currently offers through call centers and other social media channels.
The bot will ultimately offer notifications on itineraries, flight and gate change updates and boarding passes.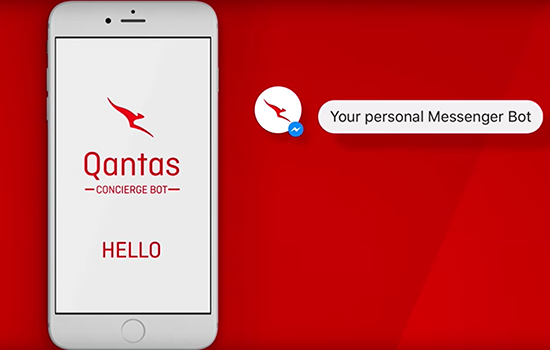 The airline claims that, since the launch of Qantas concierge in its home market, more than 150,000 users have interacted with the service.
Kristin Carlos, the airline's head of digital and entertainment says Qantas Concierge is an evolution of the airlines customer communications, boosting its presence on Facebook while offering immediate travel solutions.
"We recognize that different people want to communicate with us in different ways. With 234 million people on Facebook in North America, growing our presence with the social networking service makes sense.
"Particularly for our customers in North America, who may be visiting Australia for the first time, Qantas Concierge is designed to save travelers time and energy involved in planning a trip while empowering them to self-serve from a virtual library of rich travel content."
Qantas has developed the new bot through an official partnership with Facebook, and Facebook will work with the carrier on the extension of the service introducing new ways to engage with customers.
The carrier was the first airline to work with Facebook on advertising through Instagram Stories.
Read Original Article