Home
>
>
Fliggy, a burgeoning online travel platform in China
Fliggy, a burgeoning online travel platform in China
"There are the really eye-watering numbers showing that on one day, November 11, 2016, more than 100 of the online platform's suppliers hit revenue of about USD 736,000."
Fliggy (formerly Alitrip), an online mall for brands and part of China's Alibaba ecosystem, began life about two-and-a-half years ago and by the end of last year had about 200 million users, 100 million downloads of its app and annual sales for 100 of its shops of almost USD 15 million.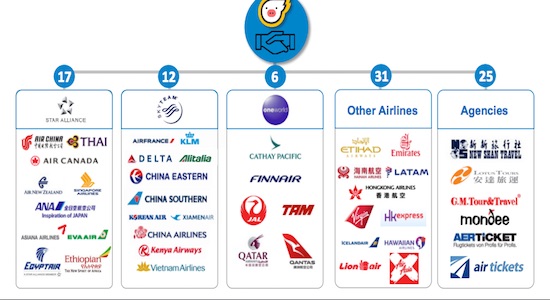 ​
Then, there are the really eye-watering numbers showing that on one day, November 11, 2016, more than 100 of the online platform's suppliers hit revenue of about USD736,000.
With figures like that, you'd think most travel and hospitality brands might have an idea what Fliggy is. But, a show of hands at a recent airline conference revealed most hadn't heard of Fliggy.
Wells Zheng, vice president, international air tickets at Fliggy, was providing the insight at the recent Amadeus Airline Executive Summit in Dublin and saying that the OTP is different to online travel agents and metasearch sites in that it is "a direct connection between the airline and their customer."
Zheng says airlines can gather data directly from customers as well as expose their brand, he adds that while Fliggy is trying to "eliminate the information asymmetry", OTAs "stand between brands and their customers." Zheng also says the OTP's main product – its flagship store - enables brands to operate their own shop but provides them with marketing and data analytics support.
Finnair is one of the most recent airlines to join the platform.
At the recent SITA Summit, the carrier's chief commercial officer Juha Järvinen spoke of how airlines need to "stay awake" and be present on platforms such as Fliggy and Wechat.
Amadeus provides its meta booking technology to the service.
Read Original Article