China's three biggest airlines have dominated their regional cities: Air China controlling Beijing, China Eastern Airlines holding sway in the financial center of Shanghai, and China Southern Airlines ruling the roost down in export gateway Guangzhou. Until now.
Rising on a plain south of Beijing is a mega airport that is about to change the regional balance, bringing all three head to head in the capital as it becomes the world's biggest aviation hub.
The new airport, due to open in 2019, has been designated by authorities as the hub for members of the SkyTeam alliance, a global group of airlines that includes China Eastern and China Southern. The two Chinese carriers will each be allowed to capture 40% of the airport's passengers, gaining coveted time slots to Europe and the U.S. in Air China's backyard.
"This is an absolute game-changer for China Eastern and China Southern," said Corrine Png, chief executive officer of Crucial Perspective in Singapore. "Having all the SkyTeam alliance members under one roof will enable seamless flight connections."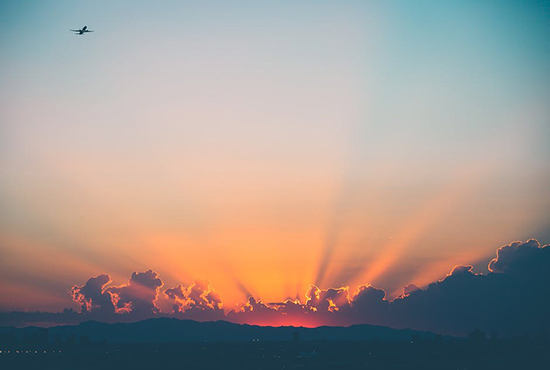 The invasion of Air China's regional rivals has repercussions beyond China. As well as dominating their home bases, the big three Chinese players have each carved out a position abroad. Air China, through its Star Alliance ties with Deutsche Lufthansa and United Continental Holdings, commands many of the routes to Europe and North America. China Eastern is the biggest carrier to Japan and South Korea. And China Southern is strong in Australia and Southeast Asia.
With access to more slots in Beijing, China Southern and China Eastern would potentially get more access to lucrative North American routes while their SkyTeam partners would get better access to the Chinese capital. In addition, China Southern, the nation's biggest airline, would be able to draw traffic from its Southeast Asian links to fly via Beijing to the U.S.
The new USD 12.9 billion airport in the southern suburb of Daxing, which was approved in 2014, would accommodate up to 100 million passengers a year with as many as seven runways. Liu estimates that by 2025, the two Beijing airports would share 170 million passengers, including 25 million on international flights.
The construction of the new Beijing airport isn't all bad news for Air China. Its airport is closer to downtown, about 25 minutes in smooth traffic to the main business district in the eastern part of the capital, or the same time by train.
CAPA estimates that only about 20 percent the airspace over China is open to civilian flights—one of the reasons for Chinese airlines' spotty on-time performance record.
"There is no point opening another massive airport without addressing the restricted airspace issue," Crucial Perspective's Png said.
One option is a trial in Guangzhou that allows military and civil aircraft to share some airspace. The experiment led to a 7% increase in passenger numbers in the Pearl River Delta, said Che Jinjun, director general of the air traffic management bureau at the Civil Aviation Administration of China.
The trial will be expanded to Beijing and Shanghai, CAAC administrator Feng Zhenglin said at a recent aviation forum in Beijing.
Read original article