Chinese firm Shanghai United Real Estate Investment has announced plans to buy the 140-room InterContinental Sydney Double Bay for USD 104 million (AUD 140 million).
The group will add the property to its list of now five Australian properties. Shanghai United also owns a South Korean resort. The group acquired these properties within the 23 months since its inception.
The deal would value the hotel at USD 742,000 per key.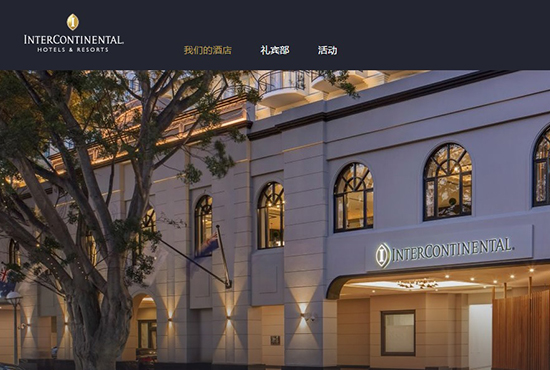 Shanghai United acquired the property from Singapore's Royal Group, which still owns another property in Double Bay, the former Ritz Carlton, which the group bought for a reported USD 45 million in 2013.
Royal Group had reportedly put the InterContinental up for sale in December 2016 for USD 112 million. Meanwhile, the firm maintains a portfolio of hotels in Australia, Singapore and other Southeast Asian countries. It includes Sentosa Island's Singapore Resort and Spa and Singapore's Sofitel So.
This is the second major hotel deal Shanghai United has made in the last year. The group recently backed Chinese developer Visionary Investment Group's USD 97.2 million acquisition of a property at Bathhurst and Castlereagh Streets in Sydney's business district in 2016.
Afterward, the two investment firms formed a partnership with French hotel group Accor to manage an MGallery-brand boutique hotel on this property.
The private equity group has plans to continue its partnership with Visionary Investment Group and its investment in Australia. Backed by 10 mainland developers, the group will invest about USD 1.5 billion in Australia over the next three to five years, according to last year's interview with the Australian. So far, the firm invested in four residential projects in Australia last year.
Wei Ping, the head of Zobon Real Estate Group, leads Shanghai United's team of small to mid-size developers and investors. Last year, the group invested in an integrated resort project on South Korea's Jeju Island, a center for mainland real estate deals.
Read original article
​