In addition to cheaper tickets - the result of low fuel prices that led airlines to increase capacity - premium Asian carriers like Cathay and Singapore Airlines have had to contend with competition from mainland Chinese airlines that are expanding international routes aggressively.
The job cuts are the first step in a three-year reorganization plan announced this year by Hong Kong's flagship carrier. It posted an annual loss last year, its first since 2008, and is expected to be in the red again this year. Singapore Airlines, which made a loss in its latest quarter, has also announced a strategic review.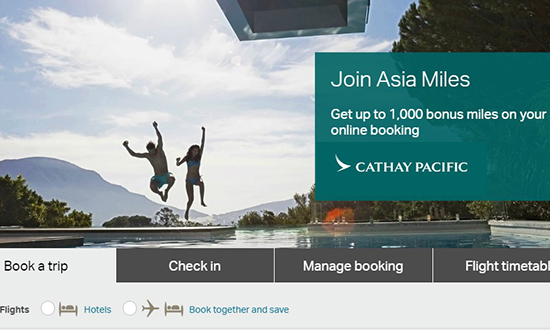 The cuts represent 25% of management staff and 18% of non-managerial positions at its Hong Kong head office. The company had some 33,700 employees globally as of March.
Singapore-based UOB Kay Hian analyst K. Ajith said the job cuts should save it at least HK$500 million ($64 million) annually, or around 6% of total staff costs, adding that the airline should also consider reducing routes flown.
In addition to job cuts, the airline has said it will consider shifting more routes to its short-haul arm, Cathay Dragon.
China's Hainan Airlines on Monday said it would spend USD 4.2 billion on new planes as it expanded its fleet to take advantage of strong demand from Chinese travelers.
Read original article