Shanghai plans to develop a water town at the Shanghai International Tourism and Resorts Zone in Pudong. A commercial complex and hotels will also be built by 2020, according to the Disney development plan.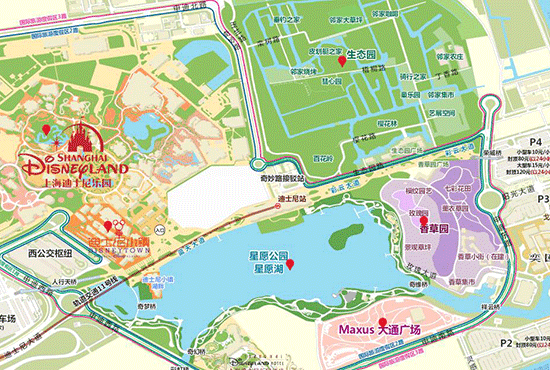 With the Shanghai Disney Resort at its core, the zone is aimed at fostering an "important tourism and recreational destination" for the city. Details of the plan were released April 25.
Hengmian Town, which lies in the western area of the 24.7-square-kilometer zone, will be developed by 2018 into an attraction similar to Zhouzhuang and Tongli water towns in neighboring Jiangsu Province.
The commercial complex with shopping malls, "consumer experience centers," and entertaining facilities have been planned in the zone's south.
By 2020, the zone would become a cultural and entertainment landmark with a core area — the Disney resort — and several distinctive tourism sections around it.
Since it was officially opened a year ago, the zone has received about 17 million visitors, or 40,000 people a day on average.
Read original article