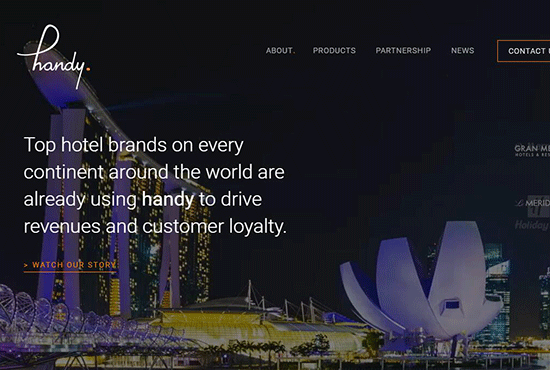 The fundraising isn't yet complete and the final figures could change, said a source, according to Bloomberg.
Founded in 2012 and led by CEO Terence Kwok, Tink Labs has more than doubled its staffing to more than 300 people over the past year. The financing will go towards staff and expansion costs, and is targeting family offices and institutional investors.
In September, Tink Labs raised USD 125 million at a valuation of more than USD 500 million, with backing from Foxconn, Kai-Fu Lee's Sinovation Ventures and Cai Wensheng, chairman of Meitu.
Tink Labs, which puts smartphones in hotel rooms, is aiming to be available in 1 million rooms by 2018, according to Bloomberg. The company's phones can be used by hotel operators to promote their services, either in the room or when taken out by lodgers as a free-to-use city guide and mobile device.
The startup has around 120,000 smartphones, named Handy, installed in hotel rooms operated by major groups including Starwood and Accor, and marquee locations such as The Ritz, London.
"Obviously they have some challenges because it's not suited for every hotel," Lee said. "Within China, travelers probably don't have as much to gain. So it's ideally suited for Hong Kong, Singapore, Switzerland and countries like that."
Foxconn, which invested via FIH Mobile Ltd., is working with Tink to provide a new version of its smartphone, which will allow users to control in-room entertainment.
Read original article