Home
>
>
Travelaer raises €4.3 million to improve customer experience
Travelaer raises €4.3 million to improve customer experience
03/30/2017
|
10:33:02 AM
|
中文
France-based airline digital service Travelaer raised a EUR 4.3 million funding round.
The round had Entrepreneur Venture as lead investor and was also backed by Pleiade Venture, existing backers Calypso Capital and Alderville.
The company has created two main products: online booking and trip management platform Travel Paas and social messaging platform Comversational. It has raised EUR 1.5 million in an early round since its launch in 2015.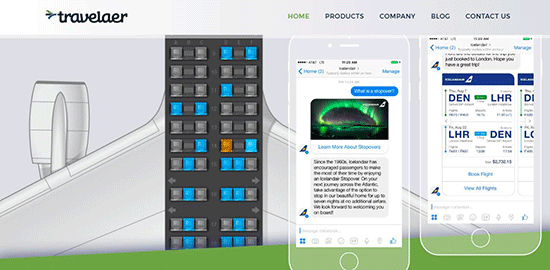 CEO Mike Slone, a former Amadeus UX expert, said:
"The travel industry has been forcing customers to book and manage travel online in the same way for the past 20 years.
"The big travel tech companies, which are focused more on transactions than customer experience, require airlines to adopt technology that leads their customers into unfortunate and unnecessarily bad digital experiences."
One the company's first customers was IcelandAir, in what was billed at the time as the first search and booking service for an airline on Facebook Messenger.
Read original article