Nadir seemed to be implying that Amazon realized that it didn't have all the components of a travel company together when it quietly launched its Amazon Destinations in early 2015 before abandoning it in October 2015. Amazon Destinations offered product to a limited number of resort destinations. Amazon also gave up on a localized hotel booking service, Amazon Local.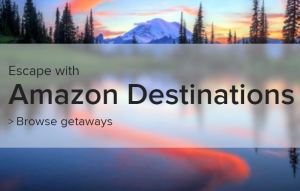 Amazon has a fleet called Prime Air, and says it has 16 aircraft in service. The group also operates on the ground. Nadir might be speculating that Amazon is building an operation to provide a seamless travel experience, which is what European travel giants, TUI and Thomas Cook do. Both of these companies own and operate airlines, hotels and ground transportation services as well as cruise lines.
Nadir seems serious about what he sees becoming a dominant presence in the travel market, predicting that the distribution chain will change dramatically once Amazon is operating a travel business: "Tourism professionals will no longer go to shows such as the IFTM or to congresses like Selectour but will do Amazon workshops," he said.
The trade publication tourmag agreed, concluding its interview piece with Nadir by declaring, "If today Google, Apple, Facebook, and Amazon hold the keys of the web, it is only a matter of time before a next upheaval of the sector."
Read original article