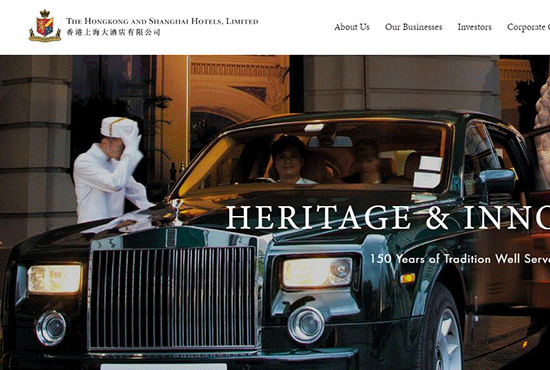 Hongkong and Shanghai Hotels, owner of the Peninsula Hotel chain, recorded a worse-than-expected 32.5% slump in 2016 earnings on Monday, as escalating geopolitical uncertainties from Brexit, US presidential elections and global terror attacks dampened tourist sentiment.
Net income came in at HK$ 675 million (USD 86.94 million), compared with consensus estimates of HK$ 684 million, according to a Reuters poll of analysts. Group revenue fell a smaller-than-expected 1.9% to HK$ 5.63 billion.
"The 'Brexit' vote, the US presidential elections, mixed economic performance in many of the countries in which we operate and continued terrorist incidents and threats all pose uncertainties to our business," said Clement Kwok King-man, chief executive of Hongkong and Shanghai Hotels.
"In addition, sentiment in our main market of Hong Kong was negative towards tourism and retail business for much of 2016 although we believe we have seen some stabilisation since."
The hotel group currently owns and operates 10 Peninsula Hotels, the majority of which are based in Asia. In 2014, the company opened a Peninsula Hotel in Paris. Additional hotel properties are under development in London, Yangon and Istanbul.
Read original article