The parent of Hainan Airlines inked about USD 20 billion in deals last year, snapping up a stake in Hilton Hotels and investing in catering and logistics firms.
The spending raised concerns that the group was borrowing too heavily and spreading itself too thinly.
With more than USD 100 billion in assets, investments this year have included a hedge fund platform, a New Zealand lender and a 3% stake in Deutsche Bank.
The moves reflect a broader push by China into financial services globally as Beijing encourages its corporate sector to expand overseas, although they face increased regulatory scrutiny in the United States and Europe.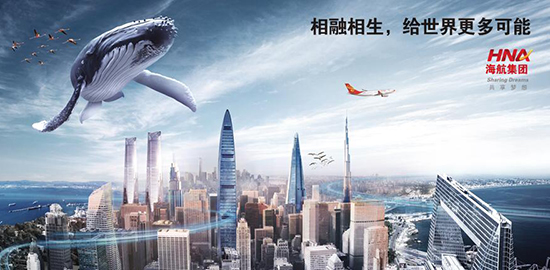 "We know the demand for wealth management is going to be very strong," Guang Yang, the chief investment officer of HNA Capital, the group's financial arm, told Reuters.
"We have a very large customer base, frequent flyers and people staying in our hotels," he said.
A person familiar with HNA strategy said the group saw financial services - particularly asset management - as a natural extension of its aviation and logistics businesses: first it moved people, then freight and now cash.
China's domestic asset management industry has ballooned in recent years, with the country's 108 fund managers, 12 qualified securities firms and one qualified insurer overseeing mutual fund assets alone worth RMB 9.2 trillion (USD 1.34 trillion) at the end of 2016, according to the Asset Management Association of China.
In HNA's latest deals, it bought a large stake in hedge fund platform SkyBridge Capital from Anthony Scaramucci, a high profile supporter of U.S. President Donald Trump and spent USD 460 million on New Zealand's largest non-bank lender UDC Finance.
Reuters reported that HNA is bidding for UK-listed insurer Old Mutual's USD 900 million controlling stake in its U.S. asset management business.
"The real risk for HNA is a loss of strategic focus," said Brock Silvers, founder and managing director of Kaiyuan Capital, a Shanghai-based investment advisory firm.
Read original article