The South Korean stock market saw a sell-off in hotels, cosmetic makers and other tourism-related companies on March 3 that made the country's benchmark the worst performer among Asian equity markets, according to a Bloomberg report.
The slide followed reports on China ordering travel agencies to halt sales of holiday packages to South Korea amid tensions between the two nations over South Korean intentions to deploy American missile defense system THAAD.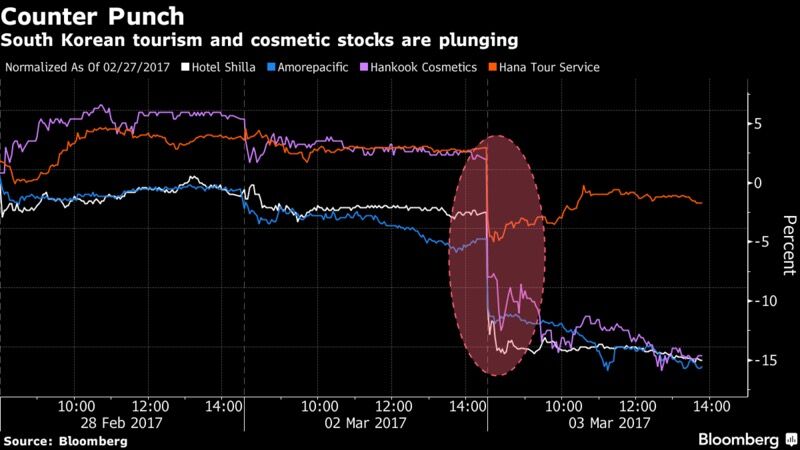 Lotte Group, the Korean shopping mall and hotel giant, earlier this week agreed to provide land for the THAAD project. Lotte's 3-trillion-won (USD 2.6 billion) theme-park project in northeastern China was suspended in December last year.
"There is actually no industry in Korea that is free from THAAD risks," said Jung Sang Jin, who helps manage the equivalent of USD 33 billion at Korea Investment Management in Seoul. "Many companies have plants in China, and China could halt operation at those plants."
Almost 50% of the foreign visitors to South Korea in 2016 were from China, according to state-run Korea Tourism Organization (KTO).
"Thailand and Japan will be the immediate beneficiaries" of a redirection in Chinese tourists, according to K. Ajith, an analyst at UOB Kay Hian Pte in Singapore.
Read original article