Home
>
>
Hainan Airlines adopts price-based loyalty program
Hainan Airlines adopts price-based loyalty program
03/01/2017
|
2:34:07 PM
|
中文
Hainan Airlines will be the first Chinese carrier to adjust its frequent flyer program to reward miles based on ticket price and membership level instead of distance flown and class.
The HNA Group subsidiary said this new structure will take effect July 1.
Other HNA Group subsidiaries—including Grand China Air, Tianjin Airlines, Lucky Air, Capital Airlines, Fuzhou Airlines, Yangtze River Airlines and Guangxi Beibu Gulf Airlines—will also adopt the new structure.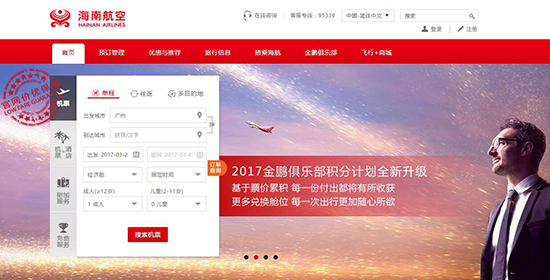 Hainan Airlines SVP-sales and marketing Hou Wei said, "These changes will be more reasonable for allocation of award points in order to provide a better experience for our most valuable customers."
In 2015, US carriers Atlanta-based Delta Air Lines and Chicago-based United Airlines moved to price-based loyalty programs.
Read original article