Ms. Jane Sun, CEO of Ctrip, recently talked to the Forbes magazine about China's tourism, population, as well as Ctrip's position in it:
Dating back to 2005, Jane joined Ctrip as CFO in just two years after the company got listed on the Nasdaq with a market value of USD 500 million at the time. Today, Jane has risen to lead the 25-billion Ctrip with 33,000 staff as the company's CEO. By comparison, Ctrip's American counterpart Expedia is currently worth USD 17 billion.
Responsible for the bottom line since Nov. 16, 2016, Jane as CEO says she expects new customers at home to continue to help drive Ctrip's future growth. "Domestically, Ctrip has a lot of room to penetrate into the second and third tier cities. The majority of people in these cities are still using traditional travel agencies to conduct their travel business."
International business – now accounting for 20% of the company's revenue – is also going to be critical. "A lot of Chinese people are making more money, so they can afford going abroad more. Also, visa restrictions for many Chinese travelers are being lifted, and that offers many new opportunities" for Ctrip, Jane says.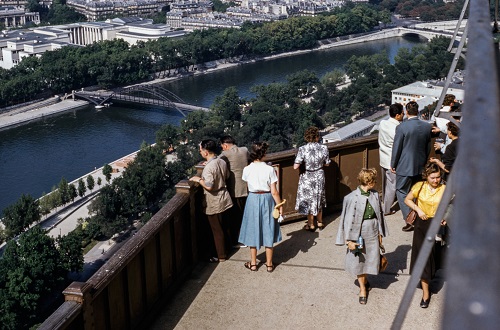 Ctrip acquired UK-based travel meta-search Skyscanner for 1.4 billion pounds; earlier last year, it bought two U.S. tour operators that specialize in serving Chinese travelers. And in January 2016, Ctrip invested USD 180 million for a 15% stake in India's largest OTA MakeMyTrip.
The Skyscanner takeover puts Ctrip in the middle of a non-Chinese market in a relatively big way. "It has a price comparison model but doesn't do any booking," allowing Ctrip to share its experience in the air ticketing business, Jane said.
"If they can make a reservation for their customers after they do price comparison, then customer satisfaction will increase. There will be a lot of synergy between Skyscanner and Ctrip."
And yet growth alone isn't the only thing on Ctrip's agenda. The company relies heavily on female staff, and is an industry leader when it comes to speaking out about a huge longer-term economic threat in China: its ageing society and limits on family size.
The country's working age population will likely fall by 18% to 827 million in 2050, compared with 1.0 billion in 2015, according to an estimate by the Family Planning Association. To solve the problem, China last year formally ended a one-child policy; women can now have two.
The company has taken an unusually high-profile role in talking about China's ageing problem, seeing it as a threat to China's long-term economic prospects. "We want to become a role model, and say that in order to have a healthy birthrate for the country, enterprises need to do a lot to support our working employees," Jane says.
"The government also needs to do quite a lot, for example, providing tax breaks to encourage couples to have children. And individuals also have to work on it, because China's population birthrate is only 1.5. To stabilize the population in the country, every family has to have 2.1 children. China is way below (that)," she says.
"We want to be sure that Ctrip establishes a good role model as a good corporate citizen." Yet Ctrip isn't entirely without a business stake in that outcome because more than half of its employees are women; more than a third of its VPs are, too.
To address the problem, Ctrip has focused how to increase childbirth among staff and create incentives to stick with the company. Among its programs: It gives an 8,000 yuan "gift" whenever a female employee has a child. It also offers free taxi rides to work for female staff that are pregnant.
Ctrip's efforts, while socially noble, are nevertheless part of a larger, deepening market-driven alignment between China's private-sector businesses and the government owing to the declining numbers of work-age citizens in the country.
Read original article