The Handy system works with hotels to provide travelers with long-distance telecommunication and internet access. It also helps tourists discover information about a destination or varied offerings around a property.
Hotels integrate the back-end into their property management system and guest profile, including the ability to target specific guests with content or ancillary products and attract reviews to platforms such as TripAdvisor.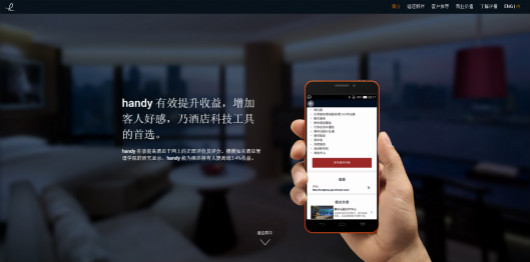 Last year, Tink Labs secured a USD 125 million investment round from tech manufacturer Foxconn and Sinovation Ventures, with a number of angels also participating.
After securing in-room deals with hotels belonging to the likes of Hyatt, Marriott, Holiday Inn and Ritz-Carlton brands in its home region and in the UK, Handy is targeting the US market in the coming months.
Alongside the latest USD 125 million round, the company has secured additional investment of USD 13 million in November 2015 and USD 22 million August 2014.
Read original article