Home
>
>
Hainan Airlines buys 48% stake in Tianjin Airlines for RMB 5.55 million
Hainan Airlines buys 48% stake in Tianjin Airlines for RMB 5.55 million
02/06/2017
|
4:03:18 PM
|
中文
Hainan Airlines announced that it has acquired another 48.21% stake in subsidiary Tianjin Airlines, paving the way for all its subsidiaries to be listed as a whole entity.
The Haikou-based carrier has paid RMB 5.55 million to become a controlling stakeholder of Tianjin Airlines, according to a statement released by Shanghai Stock Exchange.
After the deal, 87.27% shares of Tianjin Airlines are now held by Hainan Airlines and 12.72% held by two Tianjin-based investment companies. The registered capital of Tianjin Airlines will be increased to RMB 8.19 billion.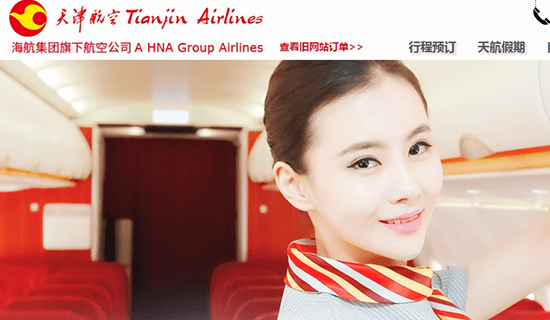 Based in Tianjin, Tianjin Airlines has the geographic advantage and good route resources, which help it make great development with the integration of Jing-jin-ji area (Beijing, Tianjin and Hebei).
The capital increase in Tianjin Airlines will optimize the income structure of the unit and benefit to Hainan Airlines' long-term development.
Read original article