Home
>
>
Tech company Plum raises a glass to automatic wine
Tech company Plum raises a glass to automatic wine
02/03/2017
|
1:03:14 PM
|
中文
US tech company Plum set up a wine on-demand service provider in hotel guestrooms.
Plum, a US-based, wine on-demand technology company, has this week launched a version of its product specifically for hotels.
The idea is that the device (stainless steel, 17 inches high, 20 inches deep, 15 inches wide, 50 pounds in weight) sits in a hotel room and acts as a virtual sommelier.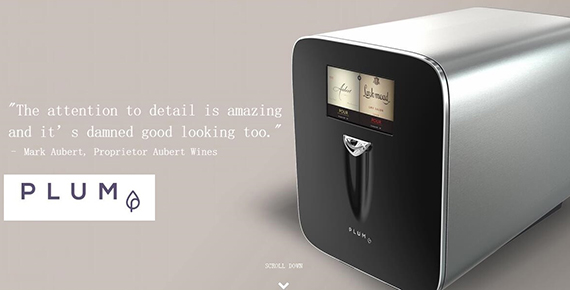 A touch-screen allows the guest to choose from a selection of wines (each with a description and notes as to their origin), then a glass is poured (a bit like a coffee dispenser) into a glass.
The device automatically tracks consumption, bills the guest profile and alerts housekeeping when bottles need replacing.
Marriott is also starting tests of a similar service (a "portable wine cart") through its Element brand, which is activated by a guest's hotel room keycard.
Read original article