Shanghai Disney Resort attracted in six months almost as many visitors as its Hong Kong counterpart lures in a whole year despite harsh criticism about expensive food and long queues inside the park, reported South China Morning Post.
Xiping Fan, chairman of Shanghai Shendi Group, a state-backed consortium that owns 57% of the 34-billion-yuan (USD 5.5 billion) amusement project, said 5.6 million people – or an average of 30,000 each day – visited the complex in the second half of last year, Xinhua reported on January 15.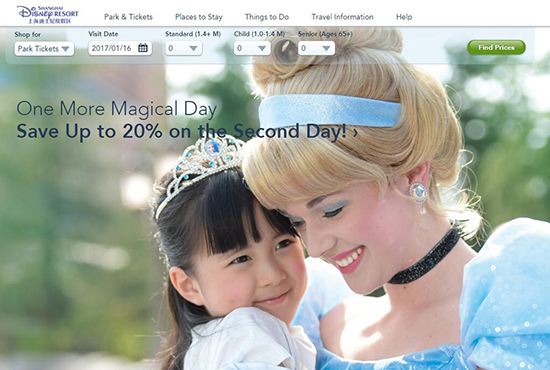 "The number of 5.6 million is on par with the Disneyland in Japan and is nearly equivalent to the full-year visitor number for the Hong Kong counterpart," he said.
In 2015, Hong Kong Disneyland attracted 6.8 million visitors. Hongyuan Securities forecast the park, Disney's sixth worldwide, would at least draw 10 million visitors a year.
Fan said that 80% of visitors were satisfied with the park's attractions and services according to an independent survey.
Disney is yet to find its magic in Shanghai, as early visitor numbers fall short of expectations accounting for 27% of the people passing through the gates.
Read original article