Wyndham Hotel Group (WHG) is shrugging off the Chinese mainland's economic blues, and is betting heavily on the country's hotel business over the next five years, with an eye on mid-range hotel brands, says Leo Liu Chenjun — the group's president for Greater China.
As of October this year, the group had 1,216 hotels on the mainland, and the past few years have testified to its rapid growth there, Liu tells China Daily.
Upon joining WHG in late 2013, Liu recalls, the group had a little over 600 hotels in China, but rapid expansion soon followed. Last year alone saw 244 new WGH hotels throwing open their doors on the mainland.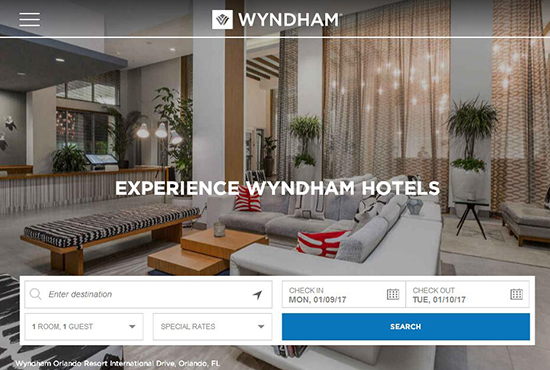 WHG is going after more mid-range hotels on the mainland, convinced that the growth in demand will come mainly from this segment.
According to Liu, two hotel categories, namely the traditional five-star hotels of multinational groups and the domestic budget hotels, have seen strong growth in the past three decades.
"For a very long time, people have been tuned to just these two types of hotels. In future, I believe both high-end and budget hotels will continue to develop and will always have their market share, but this will gradually shrink, leaving much room for mid-range hotels to emerge."
Compared to targeting just a specific group of travelers, WHG caters to a vast array of consumers.
Liu notes that, as competition heats up, new types of accommodation have surfaced, like Airbnb and Tu Jia. What they've brought to the market shows there's great demand for such accommodation.
WHG has to localize the hotel to make it adaptive to the local market and meet consumer demand, especially the younger travelers, explains Liu.
The younger generation now attaches great importance to social events; they want to be able to interact with the hotel, with their hotel rooms or even with other people staying at the hotel.
Besides luring young travelers, WHG wants to maintain a harmonious relationship with its existing and future landlords on the mainland.
WHG would also like to look afar, such as tendering for hotel projects owned by airports.
Read original article