Centres China, Ikea Group's megamalls unit that entered the country in 2009, is firming up plans to replicate its success in three Chinese cities across the country.
Beginning 2020, it will open one megamall per year. Typically, a megamall is a shopping mall with an Ikea store, and the future ones may also have apartments, hotel or offices.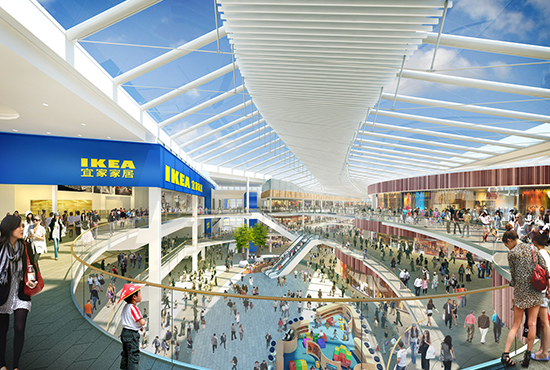 The megamalls developed by Ikea Centres China are also known as Livat shopping centers.
In China, its megamalls are located in Beijing, Wuxi in Jiangsu province and Wuhan in Hubei province. They involved investment of RMB 10 billion (USD 1.44 billion).
Furniture giant Ikea's malls foray signifies how iconic companies are diversifying for long-term sustainability.
Nikkei Asian Review recently reported that railway and hospitality group Odakyu Electric Railway is joining forces with the operator of Muji stores to open a hotel next year in China.
"Ikea Centres China is in talks with leading international hotel brands, including Marriot, InterContinental and Hilton for the hotel space," said Ding Hui, president of Ikea Centres China.
According to him, the hotels will be of three-star variety, but will provide four-star hotel experience to customers like middle-income families and business travelers.
Offices will offer shared spaces like pantry, meeting rooms and conference chambers to tenant companies.
Read original article