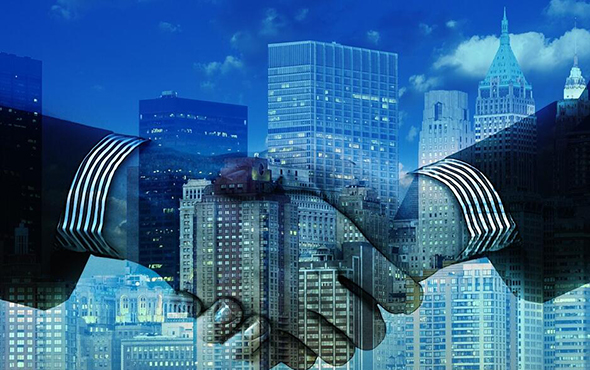 Startups backed by Baidu Inc., Alibaba Group Holding Ltd. and Tencent Holdings Ltd. once offered plentiful and steep discounts on everything from on-demand massages to personal trainers in a massive land grab.
But as consolidation revs up — seen most recently in Didi Chuxing's acquisition of Uber Technologies Inc.'s Chinese operations — this peculiar golden era for smartphone-wielding consumers is waning. Didi's deal wasn't the first merger intended to end internecine subsidy wars, and it won't be the last.
China's consumers are a force to be reckoned with. They drive global prices on commodities from steel to coal and siphon up exports from the U.S. to Japan. And now they've taken to on-demand services like no other, as startups piled onto the so-called online-to offline (O2O) bandwagon and raged a furious war of discounts to hook users. It worked: the so-called Chinese sharing economy was worth $1.95 trillion in 2015 and involved 500 million people, Didi cited official data as showing.
Yet the discounts they've enjoyed thus far will shrink because of two mega-trends convulsing the domestic industry landscape: consolidation, and a deepening investment drought. Last year, $20.3 billion of venture capital surged into Chinese internet businesses, eclipsing the $16.3 billion that flowed to U.S. internet firms, and that's after more than quintupling from 2012, according to PriceWaterhouseCoopers.
What goes up can also tumble down. The volume of private equity and venture capital flowing into China's tech sector, as well as investments in the country as a whole, peaked last fall. Wilson Chow, a PwC analyst in Shenzhen, estimates that private equity and venture investment may be down about 25% in the first half of 2016 compared with 2015's final six months.
The on-demand arena has seen a string of multi-billion-dollar mergers since 2015: Didi-Kuaidi (ride-hailing), Meituan-Dianping (group-buying and food), Ganji-58.com (classified ads), Ctrip-Qunar (online travel). All were backed by at least one of the country's internet troika of Baidu-Alibaba-Tencent (BAT), who as investors were said to have orchestrated the mergers to staunch losses. Uber and Didi alone are estimated to have spent billions trying to undercut each other.
Didi, Baidu and other prominent players in the on-demand economy are open about their tactics (though none will outline amounts). But now that the wave of big-ticket mergers have created dominant players with unrivalled pricing power, outsized discounts are no longer needed. And given pressure from shareholders to curtail costs, BAT are likely to lean on their startups to back off.
Read original article