Qantas Airways could be China's next investment target after conglomerates from the country bought stakes in the Australian carrier's closest domestic rival, Credit Suisse Group said.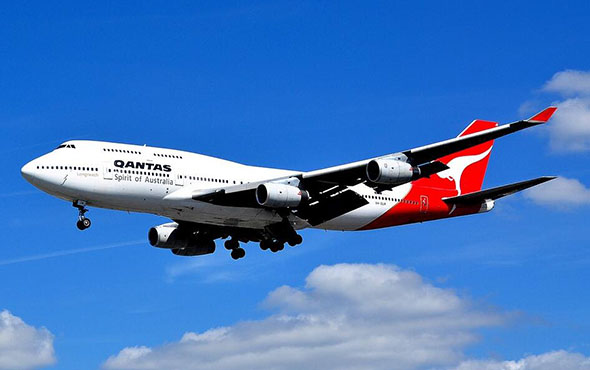 Separate investments in Virgin Australia by HNA Group and Nanshan Group in the past two weeks have put around one third of the airline in Chinese hands. HNA owns Hainan Airlines and Nanshan controls Qingdao Airlines. In an alliance with HNA, Virgin Australia plans to start direct flights to and from China next year.
Those acquisitions could prompt a top-tier Chinese airline to pursue a stake in Qantas to gain a stronger hold on routes between Australia and China, Credit Suisse analysts led by Paul Butler said in a June 13 note. At least 5% of Qantas is available for an overseas investor before the airline's foreign ownership breaches the 49% cap set by Australian law, said Credit Suisse, which rates Qantas's stock outperform.
China Eastern Airlines and China Southern Airlines are potentially the most interested suitors, Butler wrote. Qantas, a member of the One World group, has an alliance with China Eastern on China-Australia routes and struck a code-share agreement with China Southern in 2013.
The Qantas share price offers a "compelling strategic and value opportunity," Butler wrote. The stock has tumbled 28% in the past two months, and was down 3.3% to A$2.90 at 11:37 a.m. in Sydney. That gives the Sydney-based carrier a market value of A$6 billion (USD 4.4 billion).
A spokesman for Qantas in Sydney declined to comment on the report. China Eastern and China Southern didn't immediately respond to separate e-mails seeking comment.
China Eastern could protect its venture with Qantas with an equity stake, while China Southern could threaten that partnership by investing in the Australian carrier and gaining a seat on the board, Butler wrote.
HNA on May 31 agreed to buy 13% of Brisbane-based Virgin Australia in newly issued stock and plans to raise that stake to about 20% over time. Nanshan on June 10 agreed to buy about 20% of Virgin Australia from Air New Zealand.
Qantas announced on June 14 that it has completed the AUD 500 million on market share buy-back announced at its half year results in February 2016.
Read original article