Travel operators selling flight tickets online have run into trouble with airlines after complaints from passengers led to the unraveling of several scams in recent months.
Ctrip pinned the blame on third-party agents operating on its platform for the problems and offered a refund and compensation to users who lodged a complaint.
After incidents made waves on social media, China Consumer Association, a semi-governmental organization that monitors consumer rights issues, said in January it would probe complaints linked to the sale of flight tickets and the redemption of frequent flier miles lodged against major online travel websites such as Ctrip, Qunar, Tuniu and Alitrip.
Travelers have encountered problems with two out of every 10,000 flight tickets sold on Ctrip.com, data from the company showed. This includes tickets sold directly by Ctrip and third-party agents.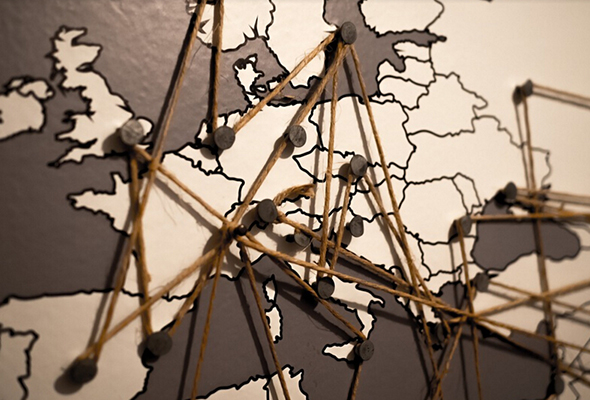 While news of the scams has driven passengers away, online travel firms are also feeling the heat from airline companies. The four top domestic carriers in terms of passengers per year stopped selling tickets on Qunar.com, the second largest online travel agency in the country, in January because the number of consumer complaints on unexplained extra charges and problems with refunds had risen in recent months.
China Southern Airlines, one of the carriers that pulled out, said on March 23 that it would adopt stricter rules when cutting deals with ticketing agents.
​Fraying Ties
From 2005 to 2015, the country's air travel market has tripled in size, and 400 million trips were made by plane last year, according to the National Statistics Bureau. Online travel agents have grabbed the largest piece of this growing pie with Ctrip having 26 percent of the market and Qunar was in second place, just shy of having one-quarter, figures from E-travel Center showed.
Only 11 percent of the tickets were purchased via the official websites of airlines in 2015.
Thousands of third-party travel agents sell flight tickets on both platforms. As competition increases profit margins are squeezed, and the number of irregularities and customer complaints has gone up, said Liu Zhaohui, founder of online travel service provider Tripvivid.
New Route
In early 2015, the State-owned Assets Supervision and Administration Commission, the agency that oversees public assets, told Air China, China Eastern Airlines and China Southern Airlines, the top three domestic carriers, to increase direct sales to cover half of the total tickets sold by 2018.
Air China said it paid 4 billion yuan in commissions to travel agents in 2014 up from just over 500 million yuan in 2003.
Developing their direct sales channels has proven to be too expensive for most airlines, experts, including Wei, said. It requires a large amount of investment, he said. Airlines need to recruit thousands of staff members, buy equipment and open offices across the country if they are to replace the network of middlemen, he said.
China Eastern Airlines says it plans to increase its online membership to 50 million in 2016, while Hainan Airline says it invested US$ 500 million in December to become the largest shareholder of travel website Tuniu.com.
Giants like Ctrip and Qunar are not immune to shocks from to this shift.
Frictions with airline companies will affect Qunar's ticket booking service in the short run, Qunar CEO Zhu Xiaolu said, and the company is negotiating fresh deals with some carriers.
Online travel agents are also rushing to enter the airline business. Qunar is reported to have invested in a new Shenzhen-based carrier and will partner with it to sell tickets.
In December, travel service provider LY.com said it has submitted an application to the civil aviation authority to set up its own airline.
Read original article