Chinese P2P platform for tour guide services Nilai.com announced the completion of a 15 million yuan ($2.3 million USD) pre-A round of funding on Tuesday. The funding was led by Beijing Fuyuan and will be used to improve the app and enhance the marketing outreach to attract more local guides in overseas countries.
Nilai.com, whose Chinese name translates to "Are you traveling abroad (你来出境游)", is a platform that matches Chinese tourists with local tour guides in other countries. The tour guide sets the price on Nilai.com, which can vary based on different factors, such as car rentals, the tour itinerary, and more. Prices range from 300 yuan to 1200 yuan ($46 ~ $185 USD).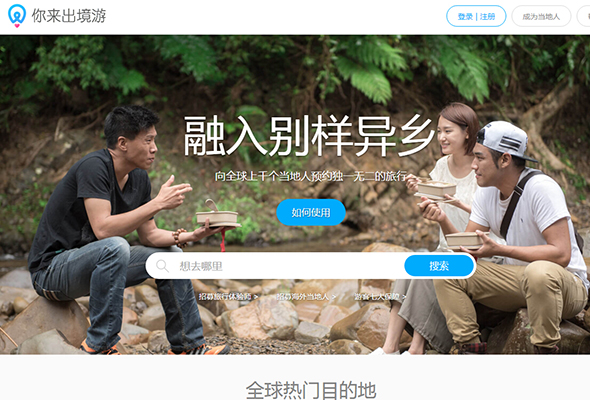 Launched in April 2015, the Beijing-based company has covered 21 countries, 43 major tourist destinations, and 500 local guides. More than 20,000 tourists have used the service, according to Nilai.com.
Chinese startups try to provide a niche travel destination to specialize their service and stay competitive, including FishTrip, covering hotel booking in Taiwan and Thailand, iTrip.com, focusing on sports and leisure activities in Australia, New Zealand, Southeast Asia and United States and QUAFRICA, covering trips to Africa. Foreign player Airbnb also plans to offer add-on travel services this year.
Read original article