Ascott's joint venture company with Tujia.com International (Tujia), China's largest online apartment sharing platform, has sealed contracts to manage six serviced residences to be operated under Tujia Somerset brand, giving a significant boost of 1,005 units to Ascott's portfolio in China.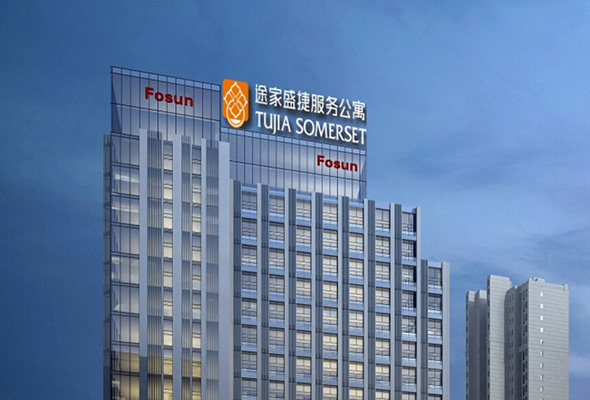 Mr Lee Chee Koon, Ascott's Chief Executive Officer, said: "Ascott's investment in Tujia is providing us with a new pipeline to manage apartments for a growing number of Chinese corporate asset owners as well as individual homeowners with multiple properties. Our aim is to have 2,000 units under Tujia Somerset by the end of 2016 and this will give us the added impetus to achieve Ascott's target of 20,000 units in China and 80,000 units globally by 2020."
Two of the six Tujia Somerset serviced residences, the 76-unit Tujia Somerset Baiyue Dalian and 355-unit Tujia Somerset Xinhui Shenyang, are in operation. The other four properties are the 154-unit Tujia Somerset West Coast Haikou, 140-unit Tujia Somerset Shining City Wuxi, 102-unit Tujia Somerset Weilian Tianjin and 178-unit Tujia Somerset South Nanjing.
The launch of the new Tujia Somerset brand comes at a time as China shifts to a consumption-led economy driven by the burgeoning middle class and with innovation and the Internet being major growth areas as announced by Chinese Premier Li Keqiang at the recent National People's Congress. The growth of the Chinese middle class consumers will continue to drive demand for domestic and overseas travel.
Mr Justin Luo Jun, Co-founder and CEO of Tujia, said: "Since Tujia's launch in 2011, our apartment listings and membership have been rising exponentially. With Ascott listing its overseas properties on Tujia, we will be able to quickly increase our international reach for our customers."
Mr Kevin Goh, Ascott's Managing Director for North Asia, said: "China's middle class is estimated to make up over 70 percent of its 1.39 billion population by 2030, consuming nearly US$10 trillion in goods and services – these are potential guests for Tujia Somerset. Ascott's current three brands cater to the top tier of the serviced residence market in China, generally targeting customers with rental budgets of above RMB 10,000 per month. Our Tujia Somerset brand of serviced residences will primarily cater to the burgeoning mass market segment in China, focusing on overseas and local expatriates as well as corporate travellers with budgets in the region of RMB 10,000 per month or lower."
In addition to Ascott's partnership with Tujia, Ascott has been building strong alliances with other industry leaders to expand its presence in China. In January, Ascott was the first serviced residence company to partner Alibaba's online travel service platform Alitrip, giving it access to more than 100 million Chinese customers.
Read original article