Home
>
Ground Services
>
Alitrip, Ctrip vying for stake in long-haul bus tickets online service
Alitrip, Ctrip vying for stake in long-haul bus tickets online service
Ctrip, Alitrip and bus operators are racing to build a nationwide e-ticket platform as part of a government push to modernize long-distance bus network.
Travelers in the eastern Chinese province of Zhejiang no longer need to queue up for hours at stations to grab tickets on intercity buses, as Internet companies and local bus operators have joined hands to allow passengers to book these tickets online.
Deputy general manager of Hangzhou Long-Distance Transport Group Co. Ruce Wang said Online ticket sales had reached 40 to 50 percent of total bus ticket sales in (the regional capital) Hangzhou. On average, one in 10 long-haul bus tickets sold in the province are now bought on the Internet.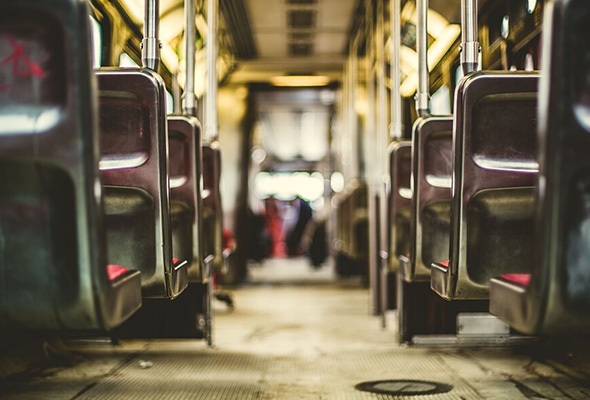 Zhejiang has raced ahead of other provinces to develop online bus-ticket booking services, said Li Chen, a manager of Alitrip, the travel division of the Hangzhou-based e-commerce giant Alibaba Group.
Travelers made 19 billion trips on intercity buses in 2014, compared to 2.4 billion by trains and 390 million by planes.
The Ministry of Transport issued a directive in June telling local transport authorities to set up provincial level databases with information about bus operators, stations and the volume of tickets available on different long-distance routes aiming at connecting these regional data hubs into a one national e-ticket system by the end of 2016. Private investors have been asked to take part in this ambitious project.
Companies such as Alibaba, online travel agency Ctrip.com International Ltd. and changtu.com are all vying for a stake in this emerging market. Li from Alitrip expects it to boom in 2017. Ctrip predicts that by 2017 one in 10 intercity bus tickets will be sold online.
Catching Up
Bus operators are also joining the fray. Hangzhou Long-Distance Transport in early 2015 partnered with another 10 bus operators in the province to set up Zhejiang Long-Distance Transport Investment Co. The company then hooked up with Hundsun Technologies Inc., a financial software and Internet services company owned by Alibaba chairman Jack Ma, and acquired the rights to operate a provincial level bus ticket booking website called keyun.96520.com.
In September, 96520 inked deals with major online travel agencies including Ctrip.com and Alitrip to sell bus tickets on their platforms. The company also launched its own mobile app Bababus.
Competition is already heating up in this fledgling market. In 2014, a start-up in the southern city of Shenzhen, 12308.com, started selling tickets online for buses connecting 61 cities. The company sells about 10,000 tickets per day. Ctrip said it offers tickets from 2,000 bus stations. And Alitrip launched another bus ticket reservation service in September, which offers tickets for buses departing from 3,600 stations in 19 provinces, said Li.
Although Internet travel sites including Alitrip and Ctrip have joined the war to grab tickets from stations, Wang said there is still room for cooperation.
Rough Edges
The new services have already hit a few bumps on the road. Selling tickets online involve extra costs such as the need to install new equipment like ticket vending machines and a fee for every online transaction.
Transportation experts said regional reservation services can profit from offering tickets to Internet companies or use the large volumes of data they have gathered for commercial purposes.
Internet travel service providers say selling bus tickets is way to attract more eyeballs to their websites and mobile apps.
An employee at Ctrip said the company's service for booking bus tickets doesn't generate any profits but it is used as bait to attract travelers, who would then go on to book hotels and or tour packages, all of which helps the travel agency make money.
Li from Alitrip said the company will not charge a fee from bus companies and regional ticket websites that want to sell tickets on its website. "We aren't worries about the business model, there will definitely be solutions in the future."
Read original article