Beijing seeks report on Hong Kong tourism revival
China tourism chief discussed 'zero-fee' tours, cruise promotion and other issues with Hong Kong's tourism board chairman.
Beijing has asked for a report on ways to boost Hong Kong's tourism industry "as soon as possible", and has promised to work with authorities to implement them, the city's tourism chief said on Tuesday morning. Hong Kong Tourism Board chairman Peter Lam Kin-Ngok said he met Beijing's tourism chief Li Jinzao on Monday.
"He hopes that we can give him a report on Hong Kong's tourism environment and needs it as soon as possible," Lam said.
Lam was speaking a day after Li said Hong Kong must find ways to improve its tourism industry in a closed-door meeting with Hong Kong deputies to the national legislature in Beijing.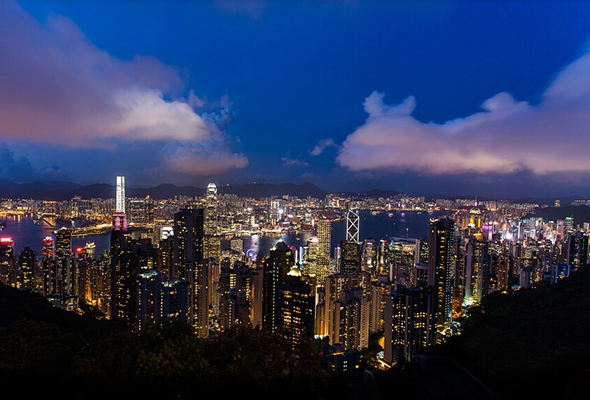 Referring to measures to weed out low-quality Hong Kong tours on the mainland, Lam said: "I told [Li] we now have what is called the 'red list' with Guangzhou authorities. Li endorsed it because we don't want to see 'zero-fee' tours and tourists being forced to shop in Hong Kong. He said this is a pilot scheme, and he hopes to launch it in other parts of mainland China."
The "red list" currently includes 32 mainland travel agencies that are committed to, among other things, not organising low-price Hong Kong tours and not forcing visitors to shop.
Lam said: "Li also asked if we could cooperate on promoting cruises, and I said it was very important. I hope he can help us to liaise with ports such as Shanghai and Hainan," Lam added.
The Hong Kong tourism industry is suffering its worst downturn since Sars hit the city. The number of visitors to the city declined 2.5 per cent last year compared with 2014, the first drop since 2004, with tourists from the mainland down 3 per cent.
The Hong Kong Tourism Board predicted that overall tourist numbers would dip another 1.8 per cent this year.
Currently, residents from about 50 mainland cities can travel to Hong Kong without joining a tour group, but Hong Kong travel agencies have complained that their business has been suffering since the individual travel permit was limited to one two-way trip per week.
Read original article