Travelzoo to grow hotel search and China bookings
Travelzoo is eyeing up China and taking a quality not quantity approach to new members, according to the company's growth strategy overview in its fourth quarter 2015 financial results.
Deals publisher Travelzoo appears to be pivoting towards hotel search, eyeing up China and taking a quality not quantity approach to new members, according to a growth strategy overview delivered as part of its fourth quarter 2015 financial results.
Topline figures appear positive with the business turning in an operating profit for the quarter of $976,000. The strong US dollar is blamed for a 3% drop in overall revenues for the quarter to $32.1m, with Europe the star of the show, 5% up on a constant currency basis.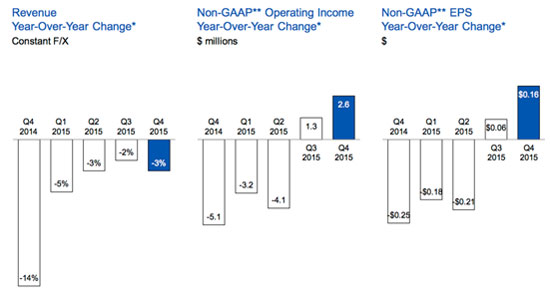 Year-over-year, revenue dropped 9% in North America, but the business segment went into the black with an operating income of $390,000. The company chalks up the decrease to a shift from vouchers to the hotel platform, which has delayed revenue recognition, and also a switch from local voucher sales to so-called push promotions. Reduced traffic acquisition spending was also a factor.
Europe remains the company's strongest market, but revenue declined 2% year-over-year, partly explained by political and economic uncertainty that's affecting travel trends broadly.
The growth overview reinforced Travelzoo's recent attempts to rebalance its business away from top-20-style email lists of deals, with bosses having talked about a shift from push to pull – it wants to pull people into Travelzoo to look for something specific rather than rely on them buying a deal they have pushed.
Its hotel booking tool, which went live last year in the US and Canada, is the flagship product for this new approach. Group chairman and global CEO Holger Bartel said that it currently has 2,000 hotels on the platform, but they are concentrated in major cities and destinations.
"It's not the number of hotels we are interested in, it's the quality of the deals the hotels give us and when we do comparison shopping we come out well, which explains that rise in conversion rates we are seeing on the hotel platform." He added that many of the hotels now see Travelzoo as an "alternative solution" to Priceline and Expedia. "Its getting more expensive than you might think for hotels to get onto the first page [of Priceline and Expedia]," he said.
Quarterly bookings on the hotel platform increased by 135% year-on-year and the Q4 2015 conversion rate was the highest so far.
The targetting of China comes as little surprise, with Travelzoo having spent $22.6 million buying back its APAC business from Azzurro Capital last August. "Investing in member acquisition in APAC" was highlighted as a priority for 2016 – the number of members it has in the region dropped year-on-year by 1% to 3.5 million, after it decided to unsubscribe some members for unspecified technical reasons.
For reference, at the end of December, it had 17.2 million members in North America and 7.8 million in Europe, 2% and 7.8% up respectively, year-on-year. Bartel said that member acquisition costs were increasing as it targeted higher quality users.
Bartel also talked up the potential of using Chinese microblogging site Weibo as a way to gain traction in China, based on its use of social media in other markets.
"Social media is a great way for us to get the right deal to our members and they also like to share these deals with their network."
During the year, the amount of visits Travelzoo got from Facebook in the US rocketed by 480%. Bartels also said its net promoter score was "incredibly high" compared with its competitors.
Read original article