5 mostly positive trends I see in 2016
01/19/2016
|
1:23:19 PM
|
中文
It's been cloudy for hoteliers throughout the past year; But can we find the silver lining with the sharing economy led by Airbnb, the fragmented customer loyalty, and the overlap in the megamerger etc.?
Last week my STR colleague Jan Freitag wrote a fantastic piece on the 5 things he did not see coming in 2015: everything from megamergers to Airbnb (of course). And this week, Ed Watkins chimed in with "What worries me in 2016."
So that's enough hindsight and doom and gloom, right? Just kidding, of course. I think there's a lot of wisdom to be learned from hindsight (for example, those megamergers on all sides of the hotel and travel industry were something we all should have seen coming, and they will inform a lot of the direction our businesses take in 2016). And preparing for the worst is something the industry has long been notoriously bad at doing (as Watkins points out in particular, not staying abreast of global economic issues like visa restrictions will definitely have an impact on our shores).
So today I'm going to add my two cents to the mix and identify five positive trends I see coming for the hotel industry this year. And as a disclaimer, these might not all seem like positives at first, but like my high school history teacher used to like to say, "It's not a test; it's an opportunity to gain points." So while some of these topics might appear at first glance to be challenges, I'm going to suggest we see the opportunities underneath.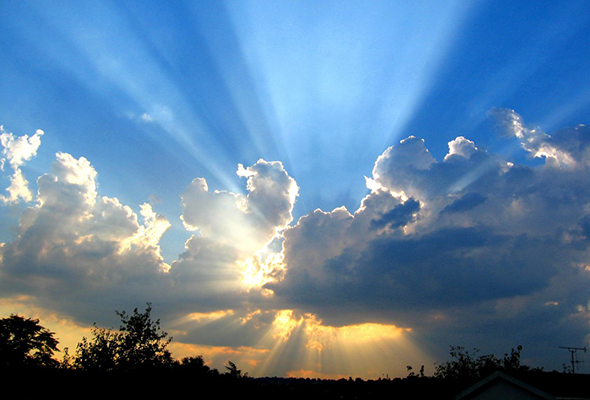 1. Airbnb and the sharing economy
You knew this was coming, didn't you?
Tackling the issues surrounding this accommodations segment (and it very much IS a segment now) is a huge opportunity for the traditional hotel industry this year. It's no longer good enough to ignore this, people. Do I need to repeat that? It's no longer good enough to ignore Airbnb and its compatriots in the shared-accommodations segment and write them off as a non-threat.
Make this segment a positive for your business this year by recognizing the impacts it has, doesn't have or potentially might have on the cities and properties where you do business. Trust me, there are a lot of ways to make this challenge into a positive. Recognize what these companies are doing right when it comes to guest targeting and steal those ideas. Identify weak spots (hello, tax legislation!) and do what you can to make it right in your market.
Above all, make it your business to know what these companies are all about. We did a big special report on sharing-economy accommodations last month, and lately I've enjoyed reading Fast Company's interviews with Airbnb CEO Brian Chesky—good insight there.
2. Loyalty
Talk about a topic that's changed so much over the past few years, all to reflect trends in traveler preference. First you have to keep points for the road warriors, but also you must diversify your loyalty system to include instant-gratification rewards for the millennials.
This is the year to get a grasp on the loyalty that works and pays off for your company, because it's a business segment of the industry that is threatening to fragment itself into too many pieces. The hotel industry can run into problems when brands try to be too many things to too many people all at once, so let's not let that happen with loyalty programs. This is a great time to focus in on loyalty. Hotel companies and individual properties have the tools to know more about their guests than ever before, so the opportunity is there.
3. Brand clarity
The last couple years have been sort of a mess when it comes to brands, but I think 2016 will be the year where we can, for the most part, say that we have a better handle on the bigger forces shaping brand trends (like those pesky definitions about boutiques and soft brands).
A big part of that is many of the newer soft brands on the scene have grown their footprint and we can see what they're all about. The same is true for seeing SOME results of the brand explosion of the past couple years: We can see what an AC by Marriott looks like. We know where Kimpton landed. We get what soft brands are basically all about.
And honestly, I think the proposed Marriott/Starwood megamerger will force those two players to look long and hard at the brands at play. Someone will have to make a decision on what stays and what goes, no matter how much both companies now are keeping their stance soft. This merger will have a big impact on the midscale segments, where most of the brand overlap occurs. We'll see brand standards sharpen in those segments, which is overdue.
4. The next downturn is coming
Baffled that I'm including this as a positive trend for 2016? Don't be. This is a real opportunity.
Last year was so rife with speculation, I wanted to pull my hair out at half the conferences I attended. Will next year still be good? Will 2017 still be good? How much time is left in the cycle? We should know by now and accept the fact that a downturn is coming. Deal with it.
Let's not go into 2016 pretending we're going to get another five miraculous years of constant record-breaking out of this current cycle. Activate the hindsight and move ahead knowing that the turn is coming. One of the questions I ask every hotelier I talk to is, "What are you doing right now to prepare for the next downturn?" and I always get insightful responses. That tells me it's a big opportunity.
5. High-yield business
I started off thinking that this trend was going to be worded more along the lines of "group business is back," but when I thought about it further, the bigger opportunity I see is in high-yield business across the board. That includes group business in many, many forms, and also just expanded revenue-generating opportunities at existing hotels.
For example, we've seen several big-ticket changes to food and beverage and meetings revenue opportunities over the last few years that are coming to fruition. Also included in this general opportunity is the fact that revenue management and dynamic pricing models are coming into maturity in some impressive ways.
And yes, distribution falls in here too. The online-travel-agency megamergers of 2014 and 2015 forced companies large and small into examining their relationships with existing and emerging OTAs. I've seen an overall rise in knowledge from hoteliers about where they can best spend their money to achieve the best yields.
Read original article