Home
>
Airlines
>
Juneyao Air to raise US$540 million in private offering for fleet and online platform expansion
Juneyao Air to raise US$540 million in private offering for fleet and online platform expansion
Juneyao Air will make a private offering to raise RMB3.565 billion and use RMB2.7 billion to purchase four Airbus A320 and RMB165 million forTaotrip platform.
Juneyao Air announced it has received approval by the China Securities Regulatory Commission to make a private offering. It plans to raise up to RMB3.565 billion (approx: US$541 million) in this private offering and use RMB2.7 billion (approx: US$409 million) of the fund to purchase four Airbus A320 aircraft and three spare engines, RMB200 million to purchase two flight simulators, RMB165 million for developing its leisure travel platform Taotrip and RMB500 million to repay bank loans.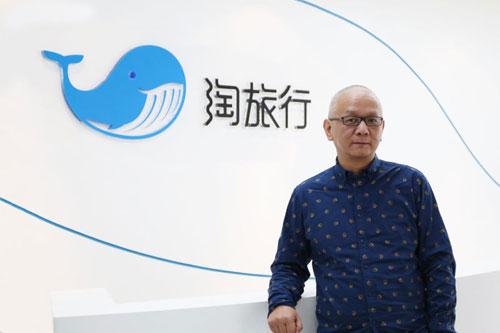 Taotrip's CEO Yibo Tang
Juneyao Air has earlier received approval from the Civil Aviation Administration of China to add 33 more aircraft between 2014 and 2018. By 2019, its current fleet of 50 planes will be expanded to 80-strong.
The current operating environment for airlines is favorable, as the Brent crude oil price continues to fall and the demand outlook for air travel during the Spring Festival is positive. The latest capital injection for Juneyao Air will enable the carrier to capitalize on the positive outlook of the aviation market and boost its capacity to capture increasing demand.
Juneyao Air will also use part of the funds from this private offering to jointly set up a new leisure travel platform with its destination travel service provider for its Taotrip app. The new Taotrip platform will offer comprehensive "flight +X" travel services. Juneyao Air will contribute RMB165 million to Taotrip's registered capital of RMB300 million, taking a controlling stake of 55%. Taotrip's CEO is former Ctrip executive Yibo Tang.(Translation by David)