GAC Group backs Uber China
GAC Group will form a partnership with Uber China in capital investments, auto sales and maintenance, second-hand cars, auto loans, insurance and leasing.
Guangzhou Automobile Group Co (GAC Group) announced it will form a strategic partnership with Uber China, either directly through the group or its investment companies, and cooperate with Uber China in capital investments, auto sales and maintenance, second-hand cars, auto loans, insurance and leasing.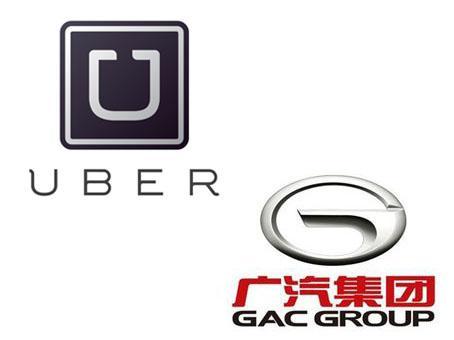 Uber China said this partnership is significant as GAC Group will become one of Uber China's major investors. Last month, Uber China's strategy director Zhen Liu said Baidu has continued to invest in the ride-share platform's B Series financing. The details of the B Series financing and Uber's management in China will be announced after Christmas.
Compared with the partnerships with car dealership Yongda Automobiles and Geely Auto announced earlier, Uber China's partnership with GAC Group is not limited to the new car sales, second-hand car trading, auto finance and aftersales markets. The biggest highlight of the partnership is in capital investment. This is the first investment Uber China received from a traditional auto manufacturer since it announced its B Series financing.
Since receiving GAC Group's investment, Uber China's has changed its tone considerably about the B series investment, saying "we have received enthusiastic response from investors and are actually already oversubscribed. We will give more details about the financing on a later date," a spokesperson said.
When describing what Uber China looks for in strategic partners, Ms. Liu said earlier: "It's best to have synergy, whether the potential partners recognize our corporate value, and whether our business model will give them good return on investment." Uber China has previously partnered with China Taiping Insurance and HNA Group.
GAC Group will most likely offer Uber users discounts on car purchases, encourage the consumption of new energy vehicles as well as encourage car owners to register as Uber drivers. For its part, Uber will promote new energy vehicles to its drivers and passengers. Both parties will also actively explore partnership possibilities in new energy vehicle time-share and financial leasing services.
GAC Group plans to launch six new models of energy vehicles in the next five years and sell 200,000 new energy vehicles by 2020. GAC Group reported net profits of RMB3.185 billion in its 2014 annual report and has had considerable growth in auto sales this year of both its own brands and Japanese models, with net profits reaching RMB1.75 billion in the first half of the year.
Uber said it will leverage its global reach, big data technology and its brand power to jointly develop in the domestic and international markets with GAC Group.(Translation by David)