China's ride-hailing app market revs up
Analysys International reports Didi Kuaidi still dominates China's private-car hailing market with 83.2% in Q3 leaving Uber a distant second with 16.2%.
Around one in four of Beijing's more than 20 million population have their own vehicles. Despite the fact that the rate is still low compared with that in the United States, the more than 5 million cars have already driven down the average speed at rush hour in the mega city to 12 kilometers per hour.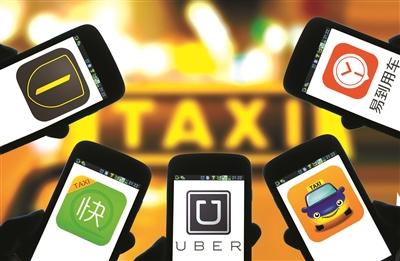 With the improvement of people's lives, a growing number of them will want to enjoy the convenience of travelling by car.
"Without further burdening the already crowded traffic, the solution to satisfy the demand is a sharing economy," said Stephen Zhu, vice-president of corporate strategy at Didi Kuaidi, China's largest mobile-based ride-on-demand service provider.
Through Didi's mobile application, passengers can easily book a ride from the nearest private car owners or taxi drivers.
Founded three years ago, Didi already has 250 million registered users and processed up to 10 million daily requests, which is about eight times the number of total requests currently being made in New York.
Earlier this month, it announced a plan to expand its private-car hailing service to more than 400 cities in the coming three months, putting in place what it claims the largest ride-sharing network in the world.
According to Zhu, the private-car hailing service is already available in 259 Chinese cities, and is profitable in 100 of those, including Xiamen, Fujian province and Linyi in Shandong province.
"We hope to make the service available in 400 cities by Chinese Lunar New Year, in February 2016," he said.
Didi is not the only firm that has an ambitious expansion plan. Uber Technologies Inc, which is Didi's major rival in China's car hailing market, also plans to penetrate into more cities in the country.
The United States-based firm, which operates in 21 cities in China, said cities with more than 2 million people will be its main targets next year. There are at least 250 such cities that fit that criteria in China.
Zhang Xu, an analyst with Beijing-based Analysys International, said that business in some of China's smaller cities will never be as thriving as it is in the major population centers.
"But to gain new growth momentum, companies needs to penetrate more smaller cities and cover more people," he said.
Zhang said it is still too early to tell which company holds an absolute advantage in smaller cities. "Didi has a much bigger presence in China, but it doesn't means Uber has no chance at all.
In cities which Didi has already had operation, it may be easier for Uber to make some moves because Didi has already educated the market about what is car-on-demand service," he said.
Figures from Analysys International show Didi Kuaidi still dominates China's private-car hailing market with 83.2 percent in the third quarter, leaving Uber a distant second with 16.2 percent.
What is for sure is that the competition in the future lies in the quality of service and whoever can provide better user experience will win, he added.
Wang Xiaofeng, an analyst with Forrester Research Inc, said there are still concerns in the regulatory areas.
The Ministry of Transport published a draft regulation in October that practically bans private cars from taking business using car-hailing apps.
"It is still a draft rule. But the earlier the final regulation released, the clearer we can tell the direction of the development of the car-on-demand industry," she said.
Read original article