Why the hotel guest experience is up for grabs
12/17/2015
|
4:36:28 PM
|
中文
It appears that hotel chains and independents are finally grasping that the changes in the accommodation sector in recent years are having a direct impact on how they do business.
Furthermore, such is the competition between hotels and now alternative types of accommodation (sharing economy, rentals, et al) that loyalty and guest services are arguably more important than ever.
To demonstrate this, Sabre got together with Forrester to look at the demands of travellers (both business and leisure) and cross-check against what the industry is doing (or, at least, thinks it should be doing).
The study came up with four key findings:
1) Customer loyalty
Less than half of travellers are loyal to a particular brand, with the guest experience the best way to try and generate some degree of retention.
2) Seamless experiences
Guests want a consistent journey when searching and booking for accommodation, and utilising customer data in smarter ways seen as a key way of enhancing the experience.
3) Personalisation
Travellers want to feel loved when they stay at a property and, therefore, hotels need to know that customer data must be used to give the personal touch.
4) Consumer attitudes
Guest attitudes towards data have changed to the extent that they are willing to share some of the their personal information in return for a better experience.
So, how does this all play out?
Forrest did some number crunching and found that a "small improvement in the overall customer experience" can translate into significant revenue gains.
The research paper says:
"For example, for upscale hotels, Forrester found a 1-point increase in its Customer Experience Index score — Forrester's benchmark that measures customer experience quality and loyalty — provides $6.52 in annual incremental revenue per customer.
"That doesn't sound like much, but for a brand with 10 million customers, that amounts to a $65 million impact annually."
Here are some of the results from the traveller survey:
Importance of word-of-mouth: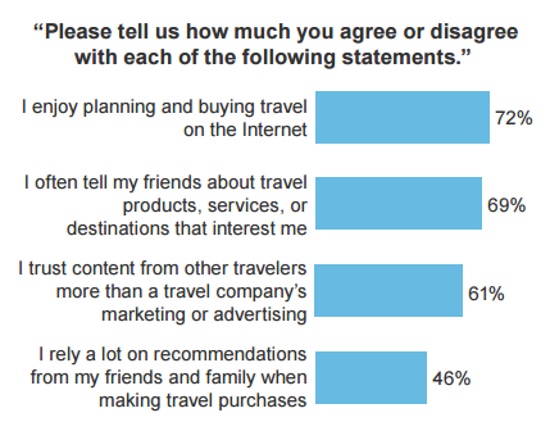 Familiarity versus anonymity: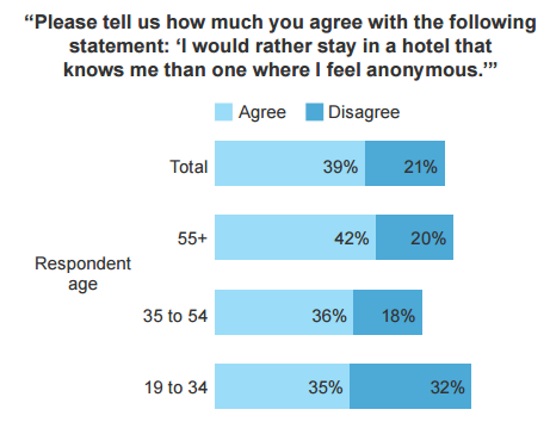 Data for deals: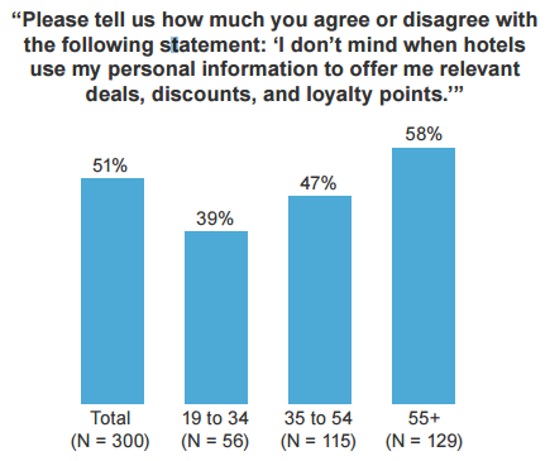 Data for ease-of-stay: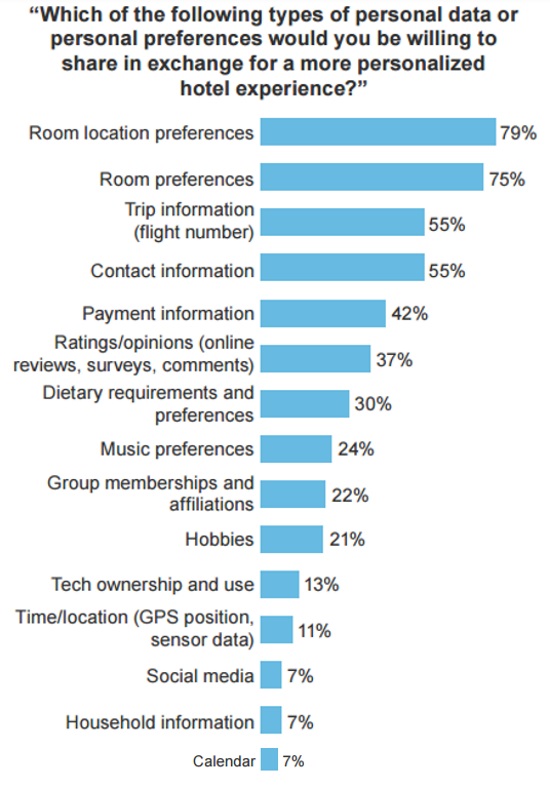 Data for happiness: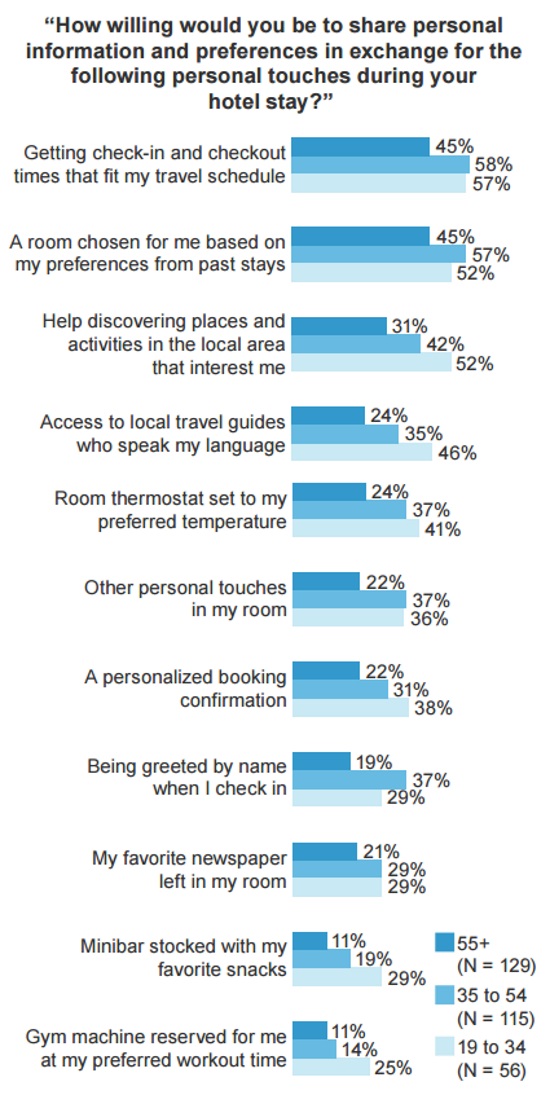 Managing the stay: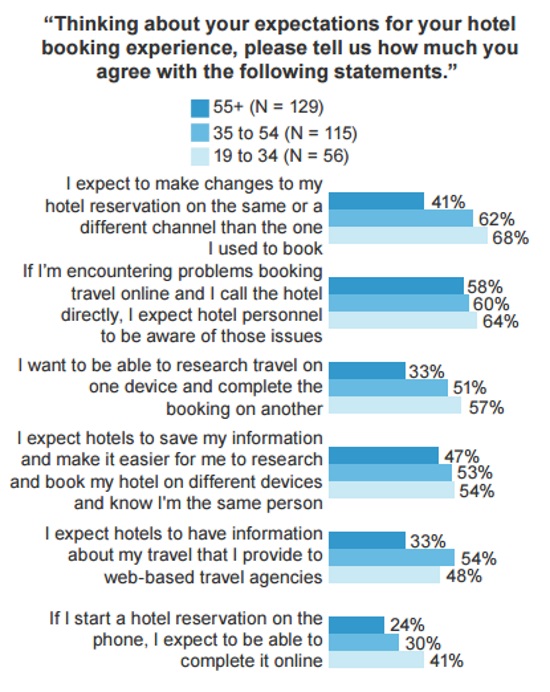 Read original article