Louvre Hotels Group acquires Nordic Hotels AG portfolio
The agreement comprises the acquisition of 25 hotels in 11 German cities for a total capacity of 1,816 rooms. It also includes a management platform based in Kiel.
A few months after the rebranding of 9 Motel One hotels into Première Classe, Louvre Hotels Group the second largest European hospitalitygroup – today announces the acquisition of the Nordic hotels portfolio. Out of the 25 hotels, 23 are under operation and 2 are currently under construction and planned to open in 2016. Mostly unbranded, eight hotels are classified as 4 stars, fifteen as 3 stars and two as 2 stars. The deal allows Louvre Hotels Group to double the size of its network in Germany.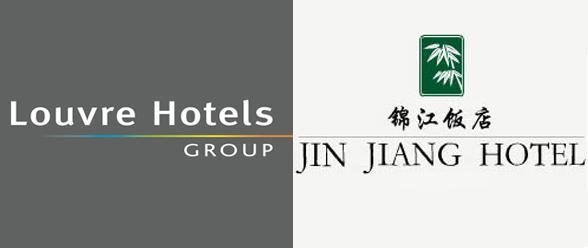 "Germany is a fast growing RevPAR market–20% over the 5 past years–and has been identified as a priority for Louvre Hotels Group. We want to become a leading operator in the country. This strategic acquisition of Nordic hotels is a new step in ourinternational development, supported by our shareholder Jin Jiang, who provides with the means to support our ambitious development policy in Europe" commented Pierre-­Frédéric Roulot, CEO Louvre Hotels Group.
Louvre Hotels Group has been strengthening its presence in Germany at a fast pace over the past two years. "After this strategic acquisition, in less than two years, the Group's German capacity has grown from 8 to 43 hotels, representing 3,730 room,spread in 15 major cities across the country" explains Matthieu Evrard, Chief Development Officer, Louvre Hotels Group.
"We are delighted and honored to hand over our growing business to Louvre Hotels Group, who share the same spirit of entrepreneurship and ambition for the hospitality business in Germany" stated Thomas Knudsen, CEO Nordic Hotels AG.

The 25 hotels will be rebranded to Golden Tulip (10), Tulip Inn (10) and Première Classe (5). These add to the 18 hotels already operated by Louvre Hotels Group in Germany: 9 under the Golden Tulip and Tulip Inn brands and 9 under the Première Classe brand. In addition, two Première Classe hotels are under construction and will open in 2016.

Louvre Hotels Group was assisted in this off-­market transaction by Mazars GmbH & Co.KG who served as financial advisor and Gleiss Lutz who provided legal assistance. Nordic Hotels AG was assisted by the hospitality advisory team of Ernst & Young Real Estate– led by Andreas Ewald – who served as M&A advisor and Noerr who provided legal assistance to the vendor.