Didi Kuaidi, Lyft, GrabTaxi and Ola form anti-Uber alliance
US rival Lyft and three major Asian ride-sharing service providers are forging an alliance in a bid to counter Uber Technologies Inc.'s growing global presence.
Four ride-sharing service providers are forging an alliance in a bid to counter Uber Technologies Inc.'s growing global presence.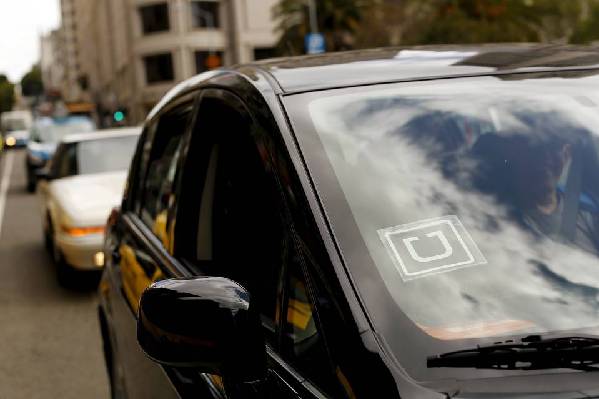 Asian rivals join Lyft to put the brakes on Uber's dreams of global domination
Uber's American rival Lyft Inc., China's Didi Kuaidi, India's Ola and Southeast Asia's taxi-booking app GrabTaxi teamed up to offer users traveling overseas seamless access to rides using the same application they use back home. The group begins introducing joint products in the first quarter of next year, according to a combined statement.
The cross-continent partnership will look to check Uber, which is seeking to raise funding that would value the car-booking company at
$62.5 billion, people familiar with the matter said. Chief Executive Officer Travis Kalanick has expanded his service's global footprint, offering users the same app on smartphones to hail rides. Didi Kuaidi has already invested in Lyft, GrabTaxi and Ola in recent months.
"The partnership with Lyft, GrabTaxi and Ola allows Chinese users unprecedented ease of international travel, and helps each of us improve our own services," Cheng Wei, chief executive officer of Didi Kuaidi, said in the statement. "This is a win for the diversity and vitality of the global industry."
Lyft, Didi Kuaidi, Ola and GrabTaxi said they will collaborate and use one another's technology, local market knowledge and business resources.
Asia Expansion
Uber is looking to raise as much as $2.1 billion in its latest fundraising round and has filed paperwork in Delaware detailing the plans, according to the people, who asked not to be named because the plans are private. Uber is spending aggressively to expand throughout Asia, particularly
in China. The country may pass the U.S. to become Uber's largest market by year-end, Kalanick wrote in a letter to investors in June.
Didi Kuaidi raised about
$3 billion in a round this year, people familiar with the matter had said. Lyft, Uber's biggest competitor in the U.S., is currently seeking to raise about$500 million, according to fundraising documents obtained by Bloomberg last month.
Ola and GrabTaxi each count billionaire Masayoshi Son's SoftBank Group as investors. In India, public transportation services in most cities and towns haven't kept pace with the needs of a growing population. Ola, owned by ANI Technologies Ltd., acquired smaller rival TaxiForSure in March. Uber in July said it would spend
$1 billion to fan out to more cities in the country.
GrabTaxi's other investors include Singapore's Temasek Holdings Pte and Alibaba Group Holding Ltd.-backer GGV Capital.
Read original article