RoomsTonite raises $1.5 million, plots international expansion
12/03/2015
|
3:01:32 PM
|
中文
India-based late-booking hotel app RoomsTonite has secured angel funding worth $1.5 million from a group of investors.
The funding was led by Lashit Sanghvi, co-founder of Alchemy Capital, and includes participation from Nikhil Vora (Sixth Sense Ventures), Venkat Vardhan (DNA Networks), Mohammed Bin Abdul Rehman Al Khalifa (Caravan Group), Ralph Berezan (Berezan Group), and Vissal Mathew and Balamurali Krishna, both of IDS Software.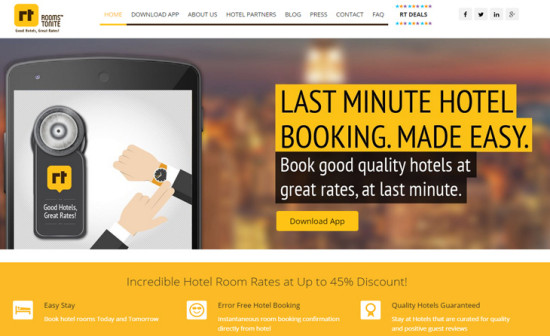 The Bengaluru-based company says it will use the capital to expand the business to more cities in India and also target new countries.
Like many other late-booking services, RoomsTonite has gradually extended the booking window from the original same-day model to, in September this year, being a 72-hour bridge.
CEO and co-founder, Suresh John, says:
"While technology is at the forefront of what we do at RoomsTonite, our constant focus is to ensure that customers get the experience of real time booking at a great price and to further help them with their last minute travel plans through our platform."
Read original article