Home
>
Tour Operators
>
Ctrip vocal on outbound, quiet on Qunar, says Chinese market still small
Ctrip vocal on outbound, quiet on Qunar, says Chinese market still small
Analysis of Ctrip Q3 earnings call about triple-digit growth across all its international business lines by Tnooz.
Tnooz, Martin Cowen-Ctrip has given more airtime than usual to its outbound travel presence, telling analysts on its Q3 earnings call about triple-digit growth across all its international business lines.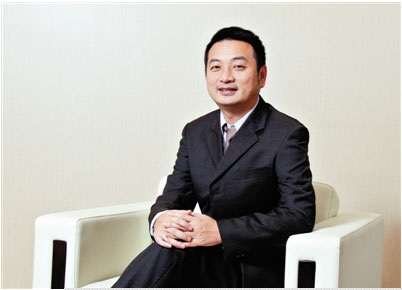 Ctrip CEO James Liang
In his prepared remarks, CEO James Liang said:
"In outbound travel we have seen explosive growth across all business lines this year..this quarter both outbound air and hotel maintained three-digit growth…Ctrip has the most extensive global hotel network offering in the market; in air we have industry leading technology, product offering and service…our international rail booking and car rental is expanding rapidly…outbound package tours accounted for more than half of our tours booked…individual traveller outbound products such as local activities and experiences have been a major development this year…"
He went on to add that as well as the breadth of product, its international business was differentiated through its 24/7 contact centre, available to all its outbound customers.
Ctrip has invested specifically in international air, buying UK-based aggregtor Travelfusion at the start of the year. It also struck a deal with Amadeus around the same time.
Jane Sun, chief operating officer, added some detail, saying that Ctrip has 860,000 international hotels on its platform, 70% more than at the same stage last year. Adding this to its 350,000 domestic properties, this gives Ctrip more than one million bookable hotels.
For reference, booking.com (owned by Priceline Group which has a 10.5% stake in and commercial relationship with Ctrip) has 820,000 according to its latest press release, while an Expedia Inc infographic talks about 271,000 bookable properties.
And chief financial officer Cindy Wang also chipped in during the Q&A, revealing that international hotels accounted for 10-15% of its total accommodation revenues in the quarter of $216 million.
International packages were 60% out of a total of $93 million.
International air represented 25-30% of the air revenues, which are included in its transportation reporting line so there isn't a standalone air figure for comparison.
So while international rtravel is clearly booming, it remains very much regional. Sun explained "destinations for Chinese outbound are mainly Asia-Pacific, and while we do have an extensive world-wide product we're focused on the popular destinations."
The share swap and strategic co-operation with Qunar was clearly front of mind for the analysts, although Ctrip management was not giving much away, talking in general terms about early days, initial discussions and exciting opportunities.
One aspect which did get talked about was the spread of customers. Liang noted that Ctrip dominates the high-to-mid-end sectors while Qunar's has a connection with the younger, price-sensitive Chinese travellers.
He also noted that Qunar has a strong presence in tier 2 and tier 3 cities and that Ctrip can hop on the back of this to expand its presence in these markets.
Sun added that having access to Qunar and Ctrip data would give both brands "the chance to analyse the market and make sure that sales and marketing spend is best leveraged, rather than irrational spending."
The phrase "irrational spending" was used three or four times in the call, perhaps a sign that the extensive couponing and discounting has reached unsustainable levels.
But having said that, Sun noted that Ctrip, Qunar and eLong (another business in which Ctrip has recently taken a stake but which is often squeezed out of the conversations) have less than 10% of the total market and that "growing market share was a priority."
Liang noted that, as well as Ctrip having a relatively low share of China's market, that market itself was "still small compared to developed markets such as the US."
He said: "In 2014, China's GDP reached about 60% of US GDP, but the Chinese leisure travel market is only one-third of the US."
He continued: "With rising personal incomes Chinese people want to enjoy a work-life balance beyond meeting the basic living needs. Travel serves as a key part of leisure and entertainment and brings more happiness to the people."
Read original article