Travel startups cling to inspiration sector, yet out of sync with investment
08/22/2015
|
1:42:39 PM
|
中文
Inspiration-based businesses continue to dominate the travel startup landscape, far ahead of those serving other parts of the industry.
Research by France-based incubator 33Entrepreneurs of more than 2,700 travel-related startups in 2014 found that almost a third (30%) were focused on planning, itinerary, marketing and media-related services to consumers.
The list includes just 8% defined as B2B travel startups, with tours and activities the second most popular at 15%.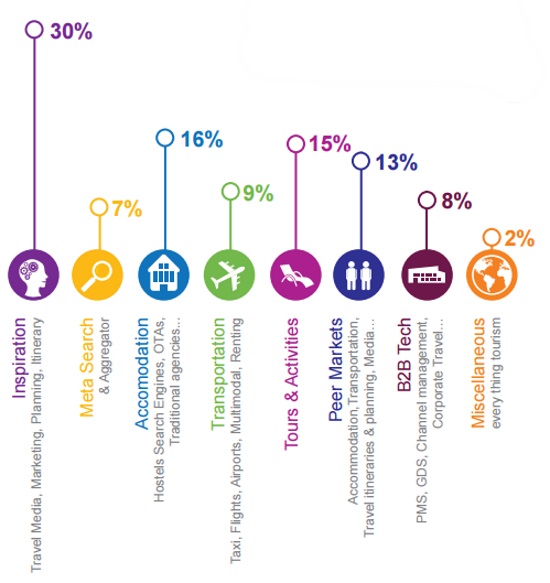 North America inevitably leads where many travel startups are based (42%), but 35% of the group are headquartered in Europe and 14% come from Asia.
There is probably some kind of correlation in the idea that the birth of the smartphone (the iPhone, for example, in 2008) has helped trigger a groundswell of sorts with the emergence of more new travel startups.
33Entrepreneurs found the number of new travel startups has coincided with number of apps available in various appstores.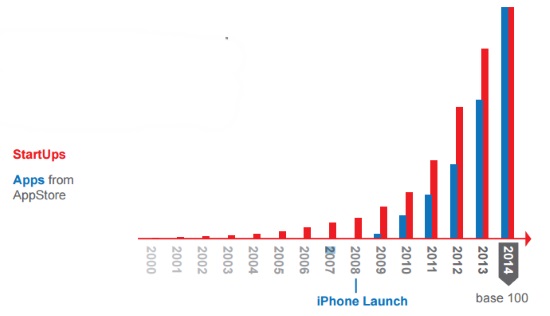 The analysis also highlights the disconnect between the ideas and businesses that are hitting the marketplace and where the investment is heading.
In fact, inspiration-based travel startups – alongside tours and activities – are in the lowest group of 120 companies getting a share of the $9 billion that has gone into new businesses since 2004.
Transportation takes up the lion's share (with taxi services accounting for a third).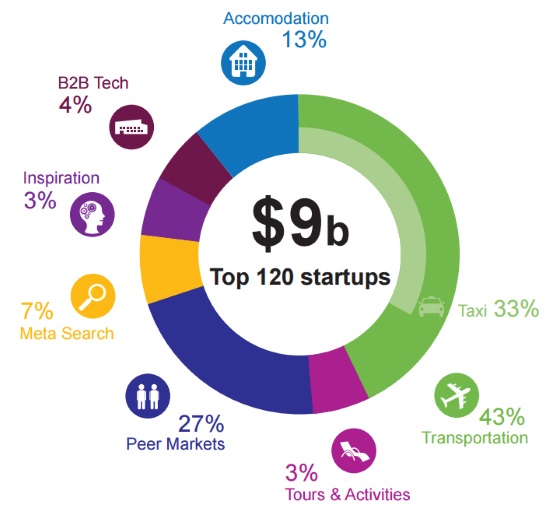 The level of money in travel startups has also increased massively over the course of the last 18 months or so.
Last year saw record levels of investment and individual financing events, especially again in the transportation sector.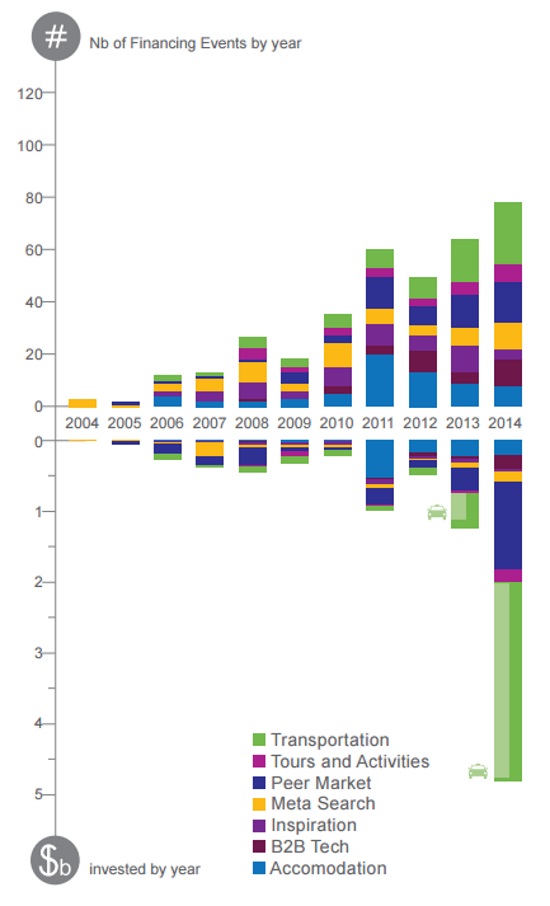 And the type of money coming in is changing, perhaps hinting at a general maturing of the ecosystem, but equally pointing to how many travel startups are still requiring capital to grow or maintain services.
One way to look at the financing type chart is to also illustrate how few travel startups are able to grow organically on their own capital or reach liquidity events (going public, sales, mergers).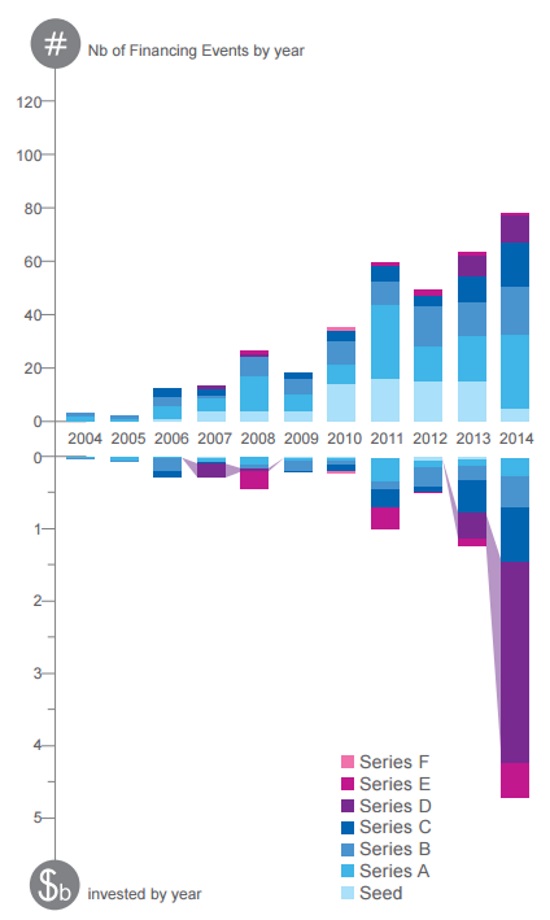 There is a general shift towards the east, 33Entrepreneurs has found.
The organisation says:
"The number of startup's creation is increasing in Asia with the Chinese market.
"This continent will become the first place of creation for tourism startups. The next trend will show that Asia will represent around 35% of the market, followed by USA (32%) and Europe (27%)."
It found that the number of companies created in 2014 had dropped from the previous year, adding:
"Entrepreneurship has an increasing impact on tourism, as seen in all industries worldwide.
"Even if the number of startups founded in 2014 is slightly behind 2013's, the cumulative number of startups still in operation as of today is growing at a quick pace (2,270)."
Read original article