Chinese aviation compensation lags far behind global standard
Compensation has ben increasing in Chinese aviation ut lags far behind in comparison with the international standard.
A leading aviation expert said compensation offered to victims of airline accidents in China has been consistently lower than that abroad and calls for changes to eradicate what he calls "unfair, double standard" practice.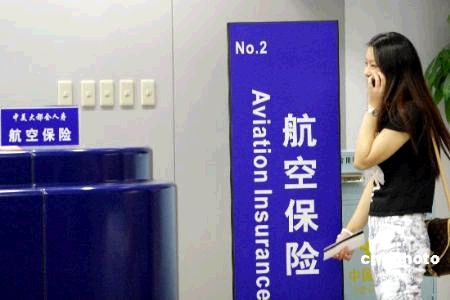 Compensation in Chinese avation should meet international standards
Compensation for deaths caused by airplane accidents has been increasing across China, from a 5,000 yuan ($2,642) maximum in 1982 to 8,000 yuan in 1988, 110,000 yuan in 1999, 120,000 yuan in 2000, 211,000 yuan in 2004 and 960,000 yuan in 2010.
In comparison with the international standard, China's compensation lags far behind.
The Montreal Convention sets the compensation limit at about 1.2 million yuan per victim even when the airline is not at fault. This is nearly three times the amount in China.
Dong Nianqing, a professor from the Civil Aviation Management Institute of China, said even compared with Taiwan, the amount of compensation paid on the Chinese mainland is much lower. There, compensation has been rising from 3.4 million NT ($104,700) in 1989 to 7 million NT in 1996, and 7.6 million NT in 1997 and in 1998. In February 2015, compensation reached almost 15 million NT.
Experts say the lower amount was used to support China's domestic airlines at the beginning.
"I believe it is very difficult for the existing system to provide airplane accident victims fair compensation or protection," said Dong, who argues that the compensation limit should be abolished now that airline companies are generally financially successful.
Wang Han, the vice president of Northwest University of Political Science and Law, disagrees. He argues that compensation limits, which are recognized by the Montreal Convention, could foster the development of new airlines, thus boosting the aviation industry in China. In addition, airline companies deserve protection, just like passengers do.
Wang added that the problem is not to do with limits, but rather having consistent standards for compensation in both China and abroad.
Read original article