Home
>
Online
>
TripAdvisor sells Kuxun brand to groupbuy platfom Meituan in revision of China strategy
TripAdvisor sells Kuxun brand to groupbuy platfom Meituan in revision of China strategy
TripAdvisor has ended its ownership of OTA Kuxun with a sale to consumer group-buying platform Meituan.
By Kevin May - TripAdvisor has ended its ownership of Kuxun, a Beijing-based travel site, with a sale to consumer group-buying platform Meituan.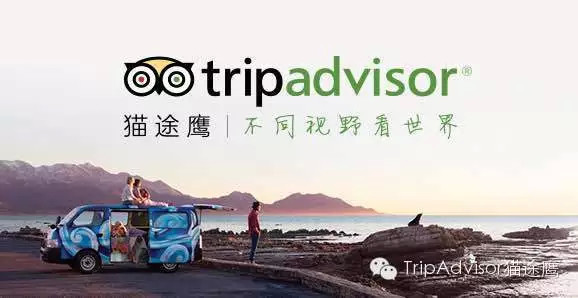 Tripadvisor poster on Wechat
Terms of the deal were not disclosed. It is the first major sale of one of TripAdvisor's subsidiaries since going public.
The agreement was first mooted in July – with a deal value supposedly in the range of "tens of millions of dollars" – but was only confirmed today by TripAdvisor.
Meituan has stated its intention to expand its existing travel product from intra-China tourism to international travel for domestic consumers looking to head overseas.
In turn, there's local speculation that Ctrip, the OTA giant, wants to acquire Meituan.
TripAdvisor, when it was still owned by Expedia Inc, absorbed Kuxun into its portfolio back in 2009, when the platform was China's second largest travel-related site, after Ctrip.
At the time, terms were not publicized. But the price of $12 million was bandied about in various media.
APAC president at TripAdvisor, Lily Cheng, says:
"We are excited about our TripAdvisor business in China and this transaction is in line with our strategy to focus on the growing outbound Chinese travel market.
"We remain committed to our business in China and believe we have found a good home for Kuxun and its employees in Meituan."
Rethinking China
The decision to sell comes just three months after TripAdvisor overhauled its DaoDao brand to become Mao Tu Ying in a bid to "better service" outbound travellers, as well as Chinese-speaking users in Hong Kong and Taiwan.
TripAdvisor first started targeting China six years ago through DaoDao and also when it was handed control of Kuxun following the wider spin-off of the user review giant and associated brands from Expedia Inc.
Based in Beijing, Meituan was created in 2010 and has in part a similar model to Groupon, having daily or weekly deals of vouchers for general local services and some travel-related products.
Three months ago, during an earnings call, CEO Steven Kaufer said this in response to an analyst's question about TripAdvisor's China strategy:
"In China, it is a huge market. It remains a fast-growing market. It is super, ultra-competitive. And, when we look at our efforts to date, we have to acknowledge a ton of hard work by the team. Good product, good efforts.
"But, I have to say it's status quo is not what we are aiming for here. We're not winning in the way that we wish to, and so from — the team has in China has come back and said, hey, here's a set of things that we need to do differently to succeed in a particular space within the China travel landscape.
"Outbound travel, you can see on the site is a particular highlight of ours and it does, in fact, resonate with Chinese travelers because we have a phenomenal amount of international content.
"And while we have every hotel you could want to stay in in China, the strength of us versus the competition for the Chinese traveler, we feel it plays to our strengths focusing on the outbound. So, you can see a bunch of that on the site today, and I can simply hint that more change to come over the course of the year."
TripAdvisor has said its own hotel-content China operations are operating at a loss.
Read original article