Home
>
Ground Services
>
China boosts high speed rail infrastructure investment to shore up growth
China boosts high speed rail infrastructure investment to shore up growth
China is racing against time to build high speed rails as annual investment targets are still far from completion, shedding light on its need to shore up growth.
China is racing against time to build high speed rails as annual investment targets are still far from completion, shedding light on its need to shore up growth.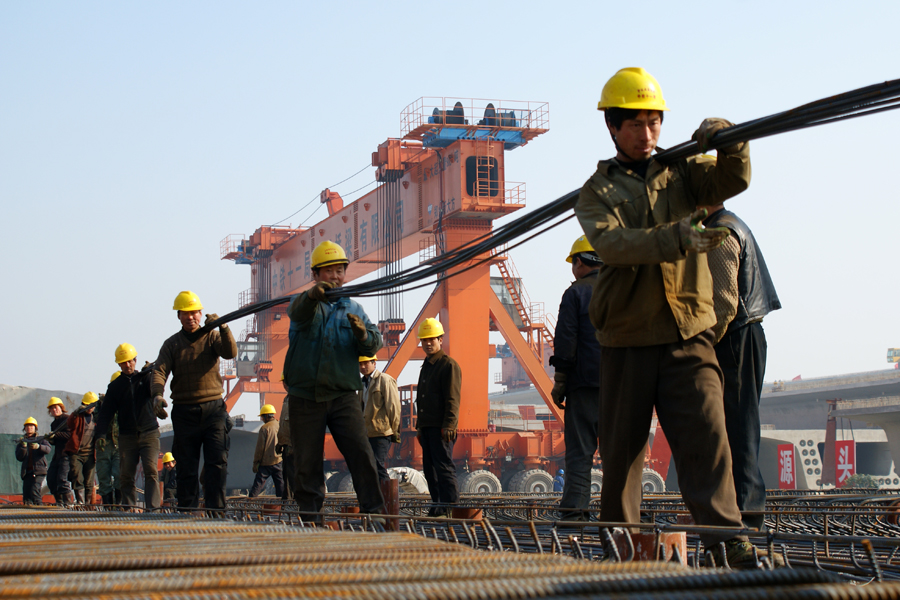 China's high speed rail projects racing forward at breakneck speed
With authorities seeing new infrastructure as crucial in driving growth, the central government said at the start of 2015 that 800 billion yuan (US$125 billion) should be invested in creating 8,000 km of new railway track this year.
In the first half, 2,226 km of track were put into service, thanks to 265 billion yuan (US$41.33 billion) of investment. Though this funding was up 12.7% from the same period last year, it still leaves China with a lot of ground to make up if it is going to meet the full-year targets,
The launch of China's northernmost high-speed railway on Monday offered some encouragement. The trip from the Heilongjiangg provincial capital Harbin to the city of Qiqihar was reduced from three hours to 85 minutes.
Arguably more significant, however, was the start of work six days earlier on the first high-speed railway to be constructed under a PPP, which are based on partnerships between government and private companies. Passengers can look forward to the line linking Jinan and Qingdao in east China's Shandong province being finished within four years.
Local governments will raise 80% of the 60 billion yuan (US$9.35 billion) needed for the Jinan-Qingdao line. The remainder will be private capital.
Outside of rail, the PPP model will be widely used in infrastructure projects approved by the National Development and Reform Commission.
Jiangsu province announced 186 PPP projects on Sunday, with investment totaling 343.55 billion yuan (US$53.6 billion). The funding is focused on areas including affordable housing, gas supply and transportation.
Earlier this year, the state planning agency released a list of more than 1,000 proposed projects totaling 1.97 trillion yuan (US$307 billion) in sectors including transport, water conservancy and public services.
Transport took the lion's share of the investment, as first- and second-tier cities are keen on expanding rail transit facilities while smaller cities want to improve their roads.
"Underground utility tunnels will be a new arena for infrastructure investment and they should attract more policy support from the government," said Liao Mingbing, an analyst from China International Capital Corporation Limited, the country's first joint investment bank.
"If China builds 8,000 km of underground utility tunnels each year at the price of 120 million yuan (US$19 million) per km, it means about 1 trillion yuan (US$156 billion) of investment," according to Chen Zhenggao, minister of housing and urban-rural development. Chen is eyeing that investment also spurring spending on steel, cement and machines, and therefore acting as a new driver for economic growth.
A UBS report last week said China's "ongoing property downturn will subtract another 1.5% from GDP growth this year," and to offset the headwind, "the government is working on multiple fronts to fund and facilitate implementation of public investment, including using policy banks, activating fiscal deposits, launching PPPs...and reducing various credit constraints."
"There is also a need for additional infrastructure investment in some areas including railways, urban public transport, urban utility networks, water and environmental related projects," according to the report.
Read original article