Alibaba injects funds into its cloud computing company Aliyun's expansion
Zhang Yong, CEO of Alibaba, said on Wednesday another 6 billion yuan would be poured into Aliyun, its cloud-computing arm, over the next three years.
Alibaba Group Holding Ltd, the Chinese e-commerce giant, is adding more investment to its cloud-computing offering to attract more corporate clients.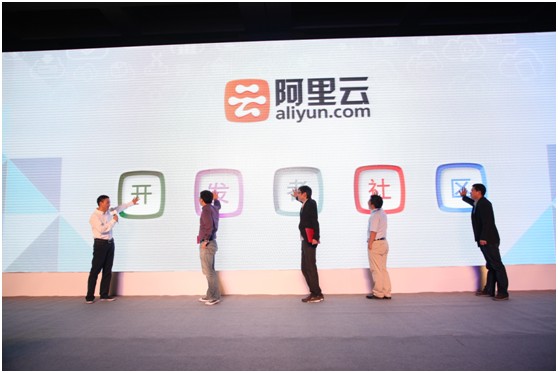 Aliyun demo event
Zhang Yong, chief executive officer of the Hangzhou-based group, said on Wednesday another 6 billion yuan ($967 million) would be poured into Aliyun, its cloud-computing arm, over the next three years.
Zhang called cloud computing one of Alibaba's "top priorities" as the world heads into the "data technology era".
Everyone operating in traditional sectors, he said, needs to undergo a transformation, which involves embracing cloud computing and big data technology to upgrade the way they do business, from managing their organizations to operating their sales and production processes.
Industry analysts now expect this fundamental shift in business practices to create a trillion-yuan market, as cloud computing becomes the new infrastructure on which many businesses will depend in future.
Alibaba officials said a portion of the new investment will fund Aliyun's international expansion. Aliyun provides public cloud-computing services from five data centers in China including one in Hong Kong.
It launched its first overseas data center in California's Silicon Valley earlier this year and has announced plans to establish a network of centers in the Middle East, Singapore, Japan and Europe.
Zhang also announced on Wednesday that Alibaba had formed a strategic collaboration with Yonyou Software Co, China's largest software vendor and the largest independent seller in Asia Pacific.
The collaboration is expected to allow Aliyun to offer additional corporate solutions in areas such as digital marketing to its cloud customers, while Yonyou gains access to Alibaba Group's global e-commerce resources, the companies said.
Wang Wenjing, Yonyou's chief executive officer, said the company, which already claims 2 million enterprise users, is seeing a surge in business for its cloud services, as more firms seek to bridge the growing information gap between sales and transactions.
Gene Cao, an analyst with multinational technology consultancy Forrester Research Inc, said the Alibaba, Yonyou combination is expected to create significant synergies, as Aliyun is a leading cloud-computing service provider in China and Yonyou has more than 20 years of experience in providing corporate software solutions.
Yonyou's share price surged by its daily limit on Wednesday, to 41.28 yuan.
Cao said that Internet giants, such as Alibaba and Tencent Holdings Ltd, are all expanding their businesses to include more corporate users.
"They all built their businesses offering services to consumers. In order to expand their industrial chains, they need to attract more production-related enterprise customers.
"Alibaba already has vast amounts of data on consumers. If it can get its hands on more enterprise clients, the company can use that new data to guide many future industrial production processes."
Read original article