Moonlighting drivers reported to bosses in Shanghai
Drivers moonlighting for ride-hailing app companies in cars with no business licenses are being reported to their main employers under Shanghai city rules.
Drivers moonlighting for ride-hailing app companies in cars with no business licenses are being reported to their main employers under new city rules.
Their bosses may then seek to discipline or sack them for offering this illegal service.
On Friday evening alone, 15 people were stopped on suspicion of illegally offering rides as part of a city crackdown.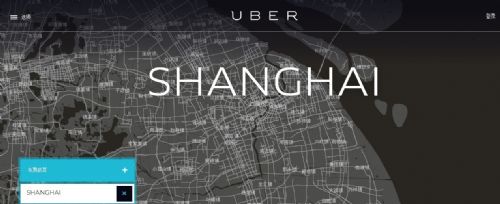 In response to the tougher rules, Didi-Kuaidi, China's top ride-hailing app, and competitor Uber said that they will work with the authorities.
Already, drivers offering rides in unlicensed vehicles face a fine of 10,000 yuan ($1,610) and losing their driving license for up to six months.
Drivers' details are also entered into the Shanghai Public Credit Information Service Platform which can affect getting loans, mortgages and credit cards.
App companies, meanwhile, face a 100,000-yuan fine.
The crackdown that got under way on Friday evening targeted popular areas for illegal rides, including Jing'an Temple, Lujiazui Area, Pudong Airport and Hongqiao Transport Hub. It had netted 15 suspects by 10pm on Friday.
One driver of an unlicensed car, surnamed Sun, was stopped while making a pick up at Hongqiao Railway Station, after police saw his would-be passenger checking car plate numbers.
Sun told police that he got the booking through Uber, the team said.
An official with the team told Shanghai Daily that they will inform the employers of drivers caught in the swoop.
However, some drivers seemed unperturbed by this prospect.
"I think this will only affect drivers working for state-owned enterprises," said a part-time driver surnamed Ni, who declined to say which app he uses.
"For those working for foreign companies or start-ups, neither employers nor drivers would care, as employers have no rights over what their employees do outside work."
Nonetheless, Ni admitted that he would take a break during the crackdown.
In China, only vehicles with business licenses can take passengers for profit.
An official with Didi-Kuaidi told Shanghai Daily that they don't accept private cars and all their vehicles come from car rental companies and taxi firms.
But while the car rental companies should ensure vehicles have business licenses, some don't adhere to this.
A part-time Didi-Kuaidi driver, surnamed Chen, told Shanghai Daily that he registered his car with a rental company, without needing to provide a business license for the vehicle. Chen believed that many other part-time drivers work this way.
Ni suggested a drastic solution.
"If the government's really determined to crack down on such services, they should shut down platform, rather than punishing individual drivers," Ni said.
But this ultimate deterrent for erring app companies cannot be enforced.
"Car-hailing apps are a new thing in China, so there are no laws or regulations to shut apps down," an official with the traffic law enforcement team, surnamed Chen, told Shanghai Daily.
"We've talked with many city departments, but can only give penalties for now," added the official.
Didi-Kuadi said that it will cooperate with Shanghai's transport authorities on how to promote car-hailing services with licensed vehicles to supplement regular taxis. A spokesperson from Uber told Shanghai Daily that the company is following developments and will keep cooperating and communicating with the authorities.
Read original article