Chinese carriers more than double US-bound flight capacity in five years
Chinese arrivals to the US jumped 50% in the first half of this year spurred by the new visa rule, and 70% more visas are expected to be issued this year.
As the USA enjoys an influx in the number of Chinese visitors, since the implementation of the 10-year visa policy last November, Chinese carriers are adding flights between China and the US at much faster pace than their US counterparts.
Chinese visitor arrivals to the US jumped 50% in the first half of this year spurred by the new visa rule, and 70% more visas are expected to be issued this year. By 2021, the volume of visitor traffic between China will likely triple.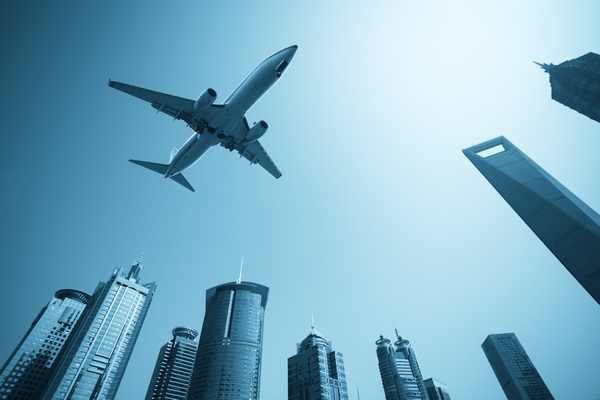 US and Chinese carriers are vying to put on new routes connecting the two countries in recent months. Delta Air Lines launched a daily L.A.-Shanghai return flights on July 10, following China Eastern Airlines's launch of its Chengdu-L.A. service on June 30, Hainan Airlines's launch of Beijing-San Jose service on June 15 and Shanghai-Boston service on June 20 and China Southern Airlines's launch of its third direct service to the US, connecting Guangzhou-San Francisco, on June 22.
Boeing has reported that the capacity of China-US air transportation has been rapidly expanding in the past five years, with US carriers put on an additional 82% capacity while Chinese carriers added a whopping 250% during the period, according to Boeing Commercial Airplanes's managing director of China and Northeast Asia marketing, Darren Hulst.

Statistics of aviation consultants the Centre for Aviation show a similar picture. The number of US-bound flights operated by Chinese carriers is expected to surge pass the number of China-bound flights by US carriers for the first time within this year. During the peak travel period of July 1 to September 20, China's four major carriers – Air China, China Eastern, China Southern and Hainan Airlines – will operate a total of 2,028 US-bound flights per week, compared to 1,853 China-bound flights per week by all US carriers.

China's carriers added a record 131 international air routes in 2014 and plan to add another 83 international air routes this summer and autumn, director of Civil Aviation Administration of China, Jiaxiang Li, said in the June 2015 CAAC Development Forum.

China is already the sixth largest long-haul visitor source market for the US last year, contributing 2.188 million visitor arrivals to the USA. The growth rate at 21% was also the highest of all long-haul visitor source markets for the US, according to data from the US Department of Commerce.

China Eastern anticipates that its North American routes will be a major profit center and the core of its brand, and it is also aiming to become Asia's 10th largest in North American flight operation within two years, rising from its current 15th place, according to the carrier's marketing manager Zheng Sun.
Hainan Airlines also expects its income from overseas operations to increase significantly this year, to 16% from 12.6% in 2014, in line with the rapid growth of its international operations in 2014, especially in the North American market, in 2014, according to its vice president Weize Hou.(Translation by David)