Silently debuting homestays, Booking.com jabs Airbnb
07/14/2015
|
5:12:19 PM
|
中文
Booking.com, the online travel agency giant owned by Priceline Group, has begun listing homestays. These accommodations don't come from Booking's traditional vacation rental inventory.
A majority of the 5,100 homestays are also not available on Villas.com, the brand's sister site. (Villas.com is a self-catering lodging counterpart to HomeAway, the largest vacation rental platform.)
The fresh content can be found by clicking a new "homestays" filter that has appeared on the left rail of Booking.com. The homestay filter option appears under "Property type" after a customer has run a hotel search and is looking to refine the results.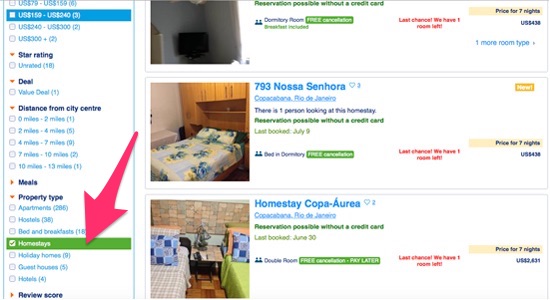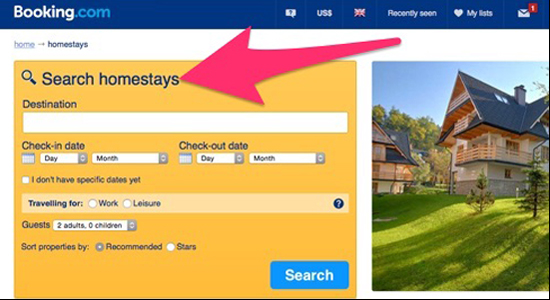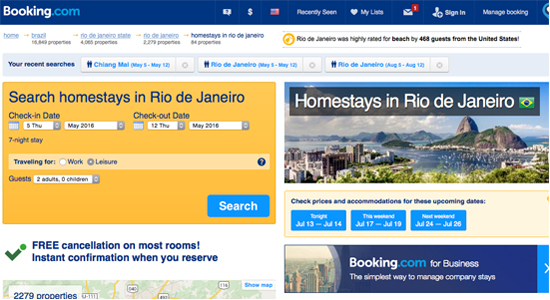 Design tweaks
If Booking.com is committed to the "homestay" category, it is entering the turf of Airbnb, the current market leader in short-term rental customers.
In another Airbnb-like move, Booking.com is testing a design that makes pictures of properties much bigger and that has more intuitive drop-down menus and less visual clutter.